If you have a General Motors (GM) Chevy Malibu with a 1.5L turbo engine, you should be aware of a recent recall issued by the company. About 175,000 vehicles are affected by an issue that could pose an increased risk of an accident and resulting injury.
The National Highway Traffic Safety Administration (NHTSA) acknowledged the recall on September 10, 2019.
Chevy Warns Owners to Watch for Fuel Injector Error
Chevrolet says the problem stems from a software issue. An error in the Engine Control Module (ECM) software may result in the fuel injectors being disabled.
If this happens, it will prevent the engine from starting or, if the car is in motion, may cause a stall, increasing the risk of a crash and a related injury or even death. The condition is believed to be rare, and so far there have been no reported injuries.
If the problem occurs at the start, the check engine light will illuminate. Chevrolet says it hasn't determined a remedy yet, but owners with the affected vehicles can get loaner cars if their vehicles are still under warranty.
According to GM, affected vehicles include 2018 Chevy Malibus with a 1.5L turbo engine built from April 25, 2017, through September 20, 2018, at the Warren, Michigan plant. To see if your vehicle is affected, check the NHTSA's website, or call GM at 800-630-2438. Owners can also contact the NHTSA vehicle safety hotline at 1-888-327-4236.
GM has not yet indicated when they will notify consumers or begin repairs. The NHTSA, in a letter to the company, noted that this information is critical for the recall, and demanded that it be supplied through the NHTSA recalls portal.
The company has indicated that it will direct dealerships to reprogram the ECM software free of charge. At the time of the initial recall, the software update was not yet available.
GM Recalls Chevy Trax SUVs and GM Pickups
GM also recently expanded its recall of Chevy Trax SUVs due to faulty suspension. The original recall was announced in April 2019 and included 2017 and 2019 models. The newer recall, issued in September 2019, includes 2015 and 2016 models. GM says there's a problem with the suspension weld that could cause steering problems, potentially increasing the risk of an accident.
The welded joint could break while the vehicle is in motion, causing the driver to potentially lose control.
In total, the recall affects about 107,000 vehicles. Dealers will inspect the left and right front lower-control arms and replace them if necessary.
The company recalled an additional 3.4 million vehicles in early September. This recall included a variety of different pickup trucks. According to GM, as the vehicle ages, the power-assist brakes may lose power, increasing stopping distance and potentially resulting in a crash. This recall involves the following vehicles:
2014-2018 Chevy Silverado
2014-2018 GMC Sierra 1500, 2500, and 3500
2015-2017 Cadillac Escalade
2015-2018 GMC Yukon
2015-2018 Chevy Suburban and Tahoe
Owners were to be notified starting September 6, 2019. Dealerships will fix the issue free of charge.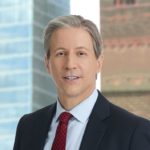 Exclusively focused on representing plaintiffs, especially in mass tort litigation, Eric Chaffin prides himself on providing unsurpassed professional legal services in pursuit of the specific goals of his clients and their families. Both his work and his cases have been featured in the national press, including on ABC's Good Morning America.