On June 12, 2019, Ford Motor Company announced four safety recalls, three affecting vehicles in North America and one affecting those in Canada only. In total, the recalls impact more than a million vehicles. The largest recall affects more than 1.2 million Ford Explorer SUVs that could be at risk for steering problems.
First Ford Recall Affects 1.2 Million Ford Explorer SUVs
The first and largest recall is for select 2011-17 Ford Explorer vehicles that were built in the Chicago Assembly Plant between May 17, 2010 and January 25, 2017. Those vehicles are vulnerable to a rear suspension toe link fracture, particularly if exposed to frequent "jounce and rebound."
If that link breaks, steering control may be limited, increasing the risk of a crash. Ford is aware of one driver who reported running into a curb when the link broke. So far, there are no reported injuries associated with the issue.
Consumers are instructed to contact their dealers, who will replace the left- and right-hand rear suspension toe links with new toe links, as well as re-align the rear suspension.
Second Ford Recall Affects Over 107,000 Ford F-150s
The Ford second recall affects about 107,000 select 2013 Ford F-150 vehicles in the U.S. with 6-speed automatic transmissions, equipped with 5.0-liter and 6.2-liter gasoline engines. According to Ford, these vehicles have a transmission calibration issue. The recall affects only those vehicles that were previously recalled to have the powertrain control module software reprogrammed.
Ford says the software used to service these vehicles in the original recall "was incomplete." It lacked the updates needed to prevent a potential unintended downshift into first gear, or to ensure illumination of the malfunction indicator light in the event of an intermittent transmission output speed sensor signal.
Vehicles without these updates are at risk for an unintended downshift in transmission, which could result in loss of vehicle control and an increased risk of a crash. Ford states it is not aware of any accidents or injuries associated with this issue.
Vehicle owners should contact their dealers about the recall. Ford will perform another reprogram on the powertrain control module.
Other Ford Recalls Affect Econoline, Taurus, Flex, and Lincolns
The third Ford recall affects about 3,800 of 2009-2016 Ford Econoline vehicles in the U.S. with a 5.4-liter engine that have been equipped with a school bus or ambulance prep package. All affected vehicles were made at the Ohio Assembly Plant between May 2009 and December 2015. The affected vehicles are vulnerable to a loss of power caused by a failing weld within the coast clutch component in the transmission.
The issue, when present in a school bus, could present a risk to schoolchildren. When present in an ambulance, it could result in a delay in patient treatment. Ford has not reported any accidents related to this issue so far.
Consumers should contact their dealers, who will replace the coast clutch cylinder and the single-engaging coast one-way clutch with a dual engaging one-way clutch.
The final Ford recall affects only vehicles in Canada—about 12,000 of them. These include select:
2010-17 Ford Taurus vehicles built at the Chicago assembly plant
2009-17 Ford Flex vehicles built at the Oakville assembly plant
2009-15 Lincoln MKS's built at the Chicago assembly plant
2010-17 Lincoln MKT's built at the Oakville assembly plant
These vehicles are vulnerable to the same steering problem as the Ford Explorers mentioned above.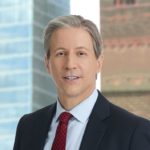 Exclusively focused on representing plaintiffs, especially in mass tort litigation, Eric Chaffin prides himself on providing unsurpassed professional legal services in pursuit of the specific goals of his clients and their families. Both his work and his cases have been featured in the national press, including on ABC's Good Morning America.