Honda Motor Company has revealed that another driver has been injured by an exploding Takata airbag. According to Reuters, the individual was driving a 2002 Honda Accord on March 3, 2017, when she got into an accident. The Takata airbag did not deploy properly, but instead, ruptured, sending small pieces of shrapnel into the interior of the vehicle.
This is the same type of accident that has killed at least 11 other Americans and injured about 180. The airbags can become unstable over time, particularly in hot and humid areas, and explode upon deployment. The shrapnel can cause serious injuries, including vision and hearing loss, knife-like wounds, and even death.
Takata recently pled guilty to wire fraud and agreed to a $1 billion settlement with the U.S. Department of Justice for falsifying test data on their airbags. They have set aside about $125 million for a victim's compensation fund.
Young Woman Nearly Killed in Takata Airbag Accident
Honda has determined that it was not the original inflator that exploded, but most likely a salvaged inflator assembly taken from another junked car. According to Autoweek, the original airbag inflator was replaced in February 2012, and then replaced again in January 2015, both times by a Honda dealership.
But the one that ruptured and caused the driver injury was not the one that was installed in 2015. Further investigation revealed that the vehicle was totaled in 2013, but then repaired and sold to the driver who later got into the accident with it.
The driver was only 18 years old and suffered a puncture wound to her trachea. She was rushed to the hospital where surgeons removed the shrapnel. She underwent additional treatment and survived.
Dangerous Takata Inflators Sold at Junkyards
Honda has been aware of the danger of salvaged airbag inflators for some time. The company has already bought back thousands of inflators, but obviously has not been able to get them all off the market. According to The Tribune, the driver's family had bought the repaired vehicle for her to use to commute to her job. They were not aware that the vehicle had been previously wrecked or declared totaled.
Honda's investigation into the accident found that the inflator that exploded came from a 2001 Honda accord that never had the defective part replaced. Currently, there are no laws against using or selling recalled lots to repair shops.
Watch Out for Salvaged Vehicles and Avoid Takata Airbags
The Takata airbag recall is the largest one in U.S. automotive history, with about 70 million inflators recalled so far. Even more have been recalled worldwide.
Authorities have urged customers to get their airbags replaced, particularly in older vehicles, and to double-check salvaged vehicles to be sure the airbags are not under recall. Unfortunately, in many salvaged cars, there's no way to know where the parts came from, so it's best to avoid those with Takata airbags altogether.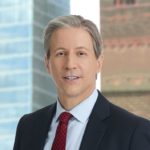 Exclusively focused on representing plaintiffs, especially in mass tort litigation, Eric Chaffin prides himself on providing unsurpassed professional legal services in pursuit of the specific goals of his clients and their families. Both his work and his cases have been featured in the national press, including on ABC's Good Morning America.