Many Nissan owners may stand to lose money on their vehicles because they are equipped with potentially defective Takata airbags. Because these airbags need to be replaced, and sometimes replaced more than once, owners face some hardships, including out-of-pocket expenses, and rental car charges they must pay while waiting for their vehicles to be repaired.
On August 9, 2017, Nissan agreed to pay $97.7 million to settle class-action claims of economic losses related to the recall of 4.4 million of their vehicles containing Takata airbags. The company did not admit fault, but stated that the settlement was "intended to significantly increase customer outreach and to accelerate recall remedy completion rates for Takata airbag inflator recalls."
At least 16 people have allegedly been killed worldwide by these airbags, and more than 180 injured.
Nissan Helps Consumers Pay for Costs Associated with Airbag Repairs
Nissan is one of several automakers to reach a settlement with consumers dealing with the fallout of Takata's defective products. Back in June 2017, Toyota, Subaru, BMW, and Mazda agreed to settlements totaling $553 million and affecting 15.8 million vehicles.
All of the settlements include an outreach program in which the automakers agree to contact owners of recalled vehicles in an attempt to increase the number of completed repairs. Each also helps compensate owners for economic losses associated with transportation, towing, and lost wages or childcare costs, and include a possible residual distribution payment of up to $500.
Though Takata and automakers have been working on recalls for over a year, as of late June, only 29.9 percent of Nissans needing repairs had been fixed.
Back in January 2017, Takata pled guilty to fraud and agreed to pay $1 billion to resolve a U.S. federal investigation. A total of about $850 million of that was to help compensate automakers for expenses incurred as a result of replacing defective airbags, and $125 million was to go into a fund for individuals injured by the airbags.
More Airbags Recalled in July
Over 19 different automakers have been affected by the massive Takata airbag recall. The National Highway Traffic Safety Administration (NHTSA) has defined the recall as the largest and most complex in U.S. history. According to Consumer Reports, the recall will impact more than 42 million vehicles in the U.S., with the total number of airbags needing to be replaced between 65 and 70 million.
Just a couple months ago, at the beginning of July, Takata announced that it was adding 2.7 million more vehicles to the recall. These included brands like Ford, Mazda, and Nissan. The announcement was a surprise as it involves so-called "desiccated" airbag inflators that include a moisture-absorbing element that is supposed to make the airbags safer. Internal Takata tests showed that the airbags were still vulnerable to humidity, and could break down over time, becoming less effective.
Takata airbag inflators contain a fuel called "ammonium nitrate" that can become unstable, particularly in areas of high temperatures and high humidities. When this occurs, the airbag may explode upon deployment, sending shrapnel into the interior of the vehicle and causing serious injuries, including knife-like wounds that can lead to life-threatening bleeding.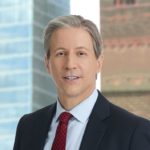 Exclusively focused on representing plaintiffs, especially in mass tort litigation, Eric Chaffin prides himself on providing unsurpassed professional legal services in pursuit of the specific goals of his clients and their families. Both his work and his cases have been featured in the national press, including on ABC's Good Morning America.