In January of this year, Takata agreed to plead guilty to wire fraud and to pay $1 billion in criminal penalties for their conduct in the sales of defective air bag inflators. The fallout from this debacle is far from over, however.
In February, shortly after the company's guilty plea, another family came forward to seek damages for an alleged airbag inflator rupture. The family claims that a Michigan woman died from injuries she sustained in an accident in which her Takata airbag exploded.
Michigan Woman Suffers Facial Fractures from Ruptured Air Bag
According to the Detroit Free Press, a retired middle school social studies teacher got into a low-speed crash back in 2014. Her 2002 Honda CR-V suffered only minor damage, but the airbag allegedly malfunctioned, exploding instead of deploying correctly. She filed a Takata airbag lawsuit alleging that she suffered multiple facial fractures and broken bones as a result of the airbag rupture. She also had bruises across her neck, chest, and face, and around one of her eyes.
The victim described the experience as feeling like she'd hit a Mack truck or had endured a bomb explosion, with bags flying around the interior of the car and smoke filling the air.
So far, at least 11 deaths have been connected to Takata air bags in the U.S. and at least 16 worldwide.
Victim May Have Suffered Cognitive Injuries As Well
Though fatalities in Takata airbag accidents often occur quickly, that wasn't the case for this Michigan woman. She went through medical treatments for her injuries and was undergoing extensive rehabilitation. Her sons described her as a healthy and active grandmother of four before the accident occurred, and were hopeful she would be able to recover. Tragically, she succumbed to her injuries.
In addition to her outward injuries, her sons told the Free Press that their mother had cognitive difficulties after the accident as well. They described their mother as being similar to an Alzheimer's patient. She passed away on February 2, 2017.
DOJ Says Takata Put Profits Ahead of Safety
The Takata airbag recall is the largest in U.S. automobile history, reaching 42 million vehicles and 69 million inflators from more than 12 automakers. The problem is that the fuel inside the inflators can become unstable over time with exposure to high temperatures and humidity. Once unstable, an airbag can explode upon deployment, sending small pieces of metal and plastic into the interior of the vehicle. Common injuries include knife-like wounds, vision and hearing loss, and excessive bleeding leading to death.
According to the Department of Justice (DOJ), in addition to Takata's guilty plea and $1 billion penalties, three of their executives were also indicted for wire fraud and conspiracy. Fraud Section Chief Andrew Weissman stated that Takata "repeatedly and systematically falsified critical test data related to the safety of its products, putting profits and production schedules ahead of safety."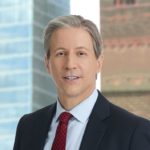 Exclusively focused on representing plaintiffs, especially in mass tort litigation, Eric Chaffin prides himself on providing unsurpassed professional legal services in pursuit of the specific goals of his clients and their families. Both his work and his cases have been featured in the national press, including on ABC's Good Morning America.