April is distracted driving month, according to the National Safety Council (NSC). Various organizations will spend the month reminding drivers to put their cell phones and other gadgets away when behind the wheel to help reduce the risk of motor vehicle accidents, injuries, and deaths.
While most people think of distracted driving as an issue that arises when driving on a road or highway, recent reports suggest that we need to broaden our thinking and to appreciate the risks of distracted driving in parking lots. People tend to drive their vehicles slowly in parking lots, which would presumably reduce the risk of accidents.  However, according to CBS News, at least 60,000 people are injured each year and 500 or more die in parking lots and garages.
Recent reports indicate that distracted driving or distracted pedestrians may be a factor in many of these accidents. As many as two-thirds of drivers may be looking for a parking spot while still on their phones or engaged in some other form of distraction.
NSC Finds that Over Half of Drivers Text While Parking
The NSC released the results of a recent survey on November 21, 2016. It found that two-thirds of drivers make phone calls and 56 percent text while driving through parking lots. Additionally, over half of the respondent reported that they use social media, and nearly half take photos or watch videos.
After reviewing the findings, the NSC asked drivers to think twice before using a smartphone or tablet while finding a parking spot. "Parking lots are intense driving environments that require both drivers and pedestrians to pay close attention," said Deborah A. P. Hersman, President and CEO of the NSC. "When you're in a parking lot, you need to be hyper-vigilant to the risks surrounding you—just because speeds are lower doesn't mean you are safe."
Since over half of the parking lot and parking garage deaths each year occur when drivers are backing up, the NSC also encouraged drivers to take advantage of technology like back-up cameras to reduce the risk of colliding with another car or a pedestrian.
Distracted Pedestrians At a Higher Risk for Injury and Death
Pedestrians also need to be more aware when walking around parking lots. The NSC found that between 2001 and 2011, more than 11,000 pedestrians were seriously injured in parking lots because they were distracted on their phones.  According to reports, pedestrian deaths are also on the rise. For example, between 2014 and 2015, the number of pedestrian deaths jumped up by 9 percent, the highest increase since 1996, according to the National Highway Traffic Safety Administration.
CBS News reported in 2015 that distracted walking causes an estimated 10 percent of pedestrian injuries that result in emergency room treatment, while the number of emergency room visits for these accidents doubled between 2005 and 2010. Moreover, when using a phone, pedestrians veered off course 61 percent of the time and overshot their target 13 percent more frequently then when they weren't distracted.
Indeed, the problem has become so pervasive that in 2015, the NSC included "distracted walking" as an official category in their annual reports on deaths and injuries.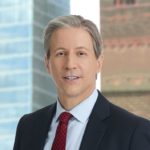 Exclusively focused on representing plaintiffs, especially in mass tort litigation, Eric Chaffin prides himself on providing unsurpassed professional legal services in pursuit of the specific goals of his clients and their families. Both his work and his cases have been featured in the national press, including on ABC's Good Morning America.