Young, inexperienced drivers are at a high risk for crashing at night. This, according to a recent report from the Centers for Disease Control and Prevention (CDC).
Not really surprising news, but to address the issue and prevent more injuries, the CDC is recommending that all states consider updating their night driving restriction (NDR) for teen drivers to begin earlier than midnight, since the majority of teen crashes occur before 12:00 a.m.
CDC Finds that Over Half of Teen Crashes Occur Before Midnight
Currently, 49 states and the District of Columbia include a NDR in their Graduated Driver Licensing (GDL) system. The restrictions help to reduce crashes among newly licensed teens, but the laws vary among states, with some starting at 10:00 p.m. or earlier, and others starting at midnight or later.
The CDC conducted a study to determine what percentage of drivers aged 16 or 17 years who were involved in fatal crashes crashed at night, and what percentage of those crashed before midnight. Results showed that nationwide, 6,104 drivers aged 16-17 were involved in fatal crashes between 2009 and 2014.
Of those, 1,865 (31%) crashed at night, and of those, 1,054 (57 %) crashed before 12:00 a.m. In other words, more than half of the crashes took place before midnight.
Therefore, the CDC concluded therefore, that NDRs that start at 12:00 a.m. or later "provide minimal protection." The CDC recommends that states that have NDRs starting at later hours consider updating them to begin earlier to help prevent more of these types of crashes.
Teens Most at Risk After Dark
An NDR determines when a teen holding a GDL provisional license can drive without an adult supervisor along. As of January 2012, all states except Vermont had an NDR. Studies conducted during 1986–2007 and 1996–2007 showed that these restrictions helped reduce crashes among newly licensed teens. NDRs that began at 10:00 p.m. or earlier were found to be the most effective. A total of 23 states, however—including New York and Pennsylvania—still have NDRs that begin at midnight or later.
The CDC notes that about one-third of teen drivers involved in fatal crashes crashed during the night hours—hours during which only about 11 percent of all trips made by these drivers occurred. That shows that night is a particularly dangerous time for teens to be driving, partly because of their inexperience, and partly because of high-risk behaviors like speeding, driving after drinking, and carrying other teens in the vehicle.
Nearly all trips ended before the hour of midnight, providing further evidence that NDRs need to begin before then. Those states that have later starting times have typically set them to accommodate teen drivers who work late, play in sports, or participate in other activities that may keep them out later than midnight. States that need to take these things into consideration could easily provide exemptions where needed while establishing an earlier overall restricted-driving starting time.
The CDC also recommends extending the "exit age requirement" at which a teen is no longer under the GDL system to 18 years, but they acknowledge that they don't yet know how effective that change might be at reducing crashes, injuries, and fatalities.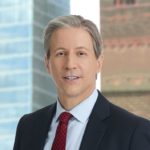 Exclusively focused on representing plaintiffs, especially in mass tort litigation, Eric Chaffin prides himself on providing unsurpassed professional legal services in pursuit of the specific goals of his clients and their families. Both his work and his cases have been featured in the national press, including on ABC's Good Morning America.