A study by the American Automobile Association (AAA) Foundation for Traffic & Safety revealed that the effects of distracted driving may last beyond the actual moment of distraction, affecting drivers for up to 27 seconds more.
The study was published in 2013, but it's worth revisiting during distracted driving month, when drivers need to be reminded about the very real dangers of using their smartphones and other gadgets while behind the wheel. Even hands-free dashboard technologies are not safe, and can result in levels of distraction that include a type of "inattention blindness."
Study Shows Drivers Are Distracted Even After Completing the Task
For the study, researchers measured brainwaves, eye movement, and other factors in drivers who were trying to multitask while behind the wheel. They mounted cameras inside the vehicle to track eye and head movements, measured reaction times and used a special EEG-configured skull cap to track brain activity.
They then had the drivers engage in common tasks like listening to the radio or an audio book, talking on the phone, listening and responding to voice-activated emails, and using both handheld and hands-free devices. Results showed that listening to the radio was a "category 1" distraction, which equates with minimal risk. Talking on a cellphone, whether handheld or hands-free, was a "category 2" or moderate risk while listening and responding to in-vehicle, voice-activated emails qualified as "category 3" or extensive risk.
Researchers concluded that as drivers have to think more about what they're doing, mental workload increases and reaction time slows. Drivers can miss visual cues, which can result in serious accidents, such as running a stop sign or hitting a pedestrian.
CNBC also reported that as part of the study, AAA determined that drivers can experience a "hangover effect," for up to 27 seconds after using voice-to-text features, during which time they are still thinking about the task they just completed rather than focusing on the road.
AAA Warns "Hands-Free" is Not "Risk-Free"
One of the biggest findings of this study concerned hands-free devices in the dashboard of vehicles, which are set to see a five-fold increase in new vehicles by 2018. AAA is concerned about this "looming public safety crisis" and is calling for new limitations on these "dangerous mental distractions built into cars."
AAA Foundation President and CEO Peter Kissinger stated in a press release, "These findings reinforce previous research that hands-free is not risk-free. Increased mental workload and cognitive distractions can lead to a type of tunnel vision or inattention blindness where motorists don't see potential hazards right in front of them."
AAA is urging the automotive industry to limit the use of voice-activated technology to only core driving-related activities, such as turning on the windshield wipers or setting the cruise control, and disabling other functions like voice-to-text technologies while the vehicle is moving.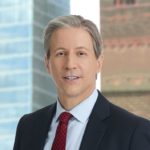 Exclusively focused on representing plaintiffs, especially in mass tort litigation, Eric Chaffin prides himself on providing unsurpassed professional legal services in pursuit of the specific goals of his clients and their families. Both his work and his cases have been featured in the national press, including on ABC's Good Morning America.