According to a letter from the National Highway Traffic Safety Administration (NHTSA) recently sent to Toyota Motor Engineering and Manufacturing, Toyota is recalling about 90,000 vehicles because of an airbag problem. In the event of a crash, the airbags may not deploy as expected, increasing the risk of injury.
Consumers are advised to contact Toyota customer service at 1-888-270-9371 or Lexus customer service at 1-800-255-3987 for more information.
Vehicles Recalled for Possible Problem with Seat Belt Tension Sensor
The recall affects Toyota Land Cruisers (2008-2019) and Lexus LX570s (2008-2019). Over time, the seat belt tension sensor wire harness can break and deactivate the front passenger airbag, knee air bag, and passenger seat-mounted side airbag. If this happens, these airbags may not work in a crash.
Not all the vehicles are affected, as some are equipped with a different seat belt tension sensor design, or do not have a seat belt tension sensor at all. In those that are affected, there is a possibility that a portion of the belt tension sensor wire harness could experience excessive bending stress during normal seat belt usage. Over time, the wires may break where they enter the sensor housing.
If this occurs, it can cause an open circuit in the tension sensor, leading to the illumination of the airbag warning light and the passenger airbag "off" indicator. The airbags mentioned may also become inactivated.
As to what Toyota will do about the problem, that remains to be seen. Notification letters describing the issue were sent to dealers on December 13, 2018. The remedy is "still under development" according to the NHTSA, and Toyota is scheduled to mail notification letters on February 11, 2019. A second notification letter is to be sent "once remedy parts are available." That means that until then, drivers remain unprotected from this problem.
Toyota Recalled Thousands of Takata Airbags Too
This is one of many recalls Toyota has conducted because of airbag problems. Back in December 2018, the company recalled another 70,000 Toyota and Lexus brand vehicles to replace airbag inflators that could explode. This recall covered the following vehicles:
Corolla (2003-2005)
Sequoia (2002-2005)
Tundra (2003-2005)
Lexus SC (2002-2005)
The airbags affected are the infamous Takata airbags, which have been the subject of the largest recall ever to affect the auto industry. The chemical used in the inflators can become unstable over time so that during a crash, the airbags may explode instead of deploying correctly. The explosion can shoot small pieces of metal and plastic into the interior of the vehicle, potentially causing cuts and lacerations, hearing and vision loss, and life-threatening injuries.
This recall affects vehicles that were already recalled once before and fitted with new inflators, but those inflators had the same unstable chemical inside them. In this latest recall, Toyota used inflators made by another company that employed a safer chemical. The earlier recall was implemented because new inflators were deemed to be safer than older ones, and were used in recall replacements until different inflators became available.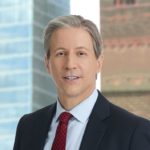 Exclusively focused on representing plaintiffs, especially in mass tort litigation, Eric Chaffin prides himself on providing unsurpassed professional legal services in pursuit of the specific goals of his clients and their families. Both his work and his cases have been featured in the national press, including on ABC's Good Morning America.