The National Highway Traffic Safety Administration (NHTSA) recently announced that Ford Motor Company was recalling about 1.3 million Ford Focus vehicles because of problems that could lead to a crash hazard. Ford will notify owners and offer a free repair to fix the issue.
Ford Advises Owners to Keep the Fuel Tank at Least Half Full
The vehicles affected by this recall include model year 2012-2018 Ford Focus cars with a 2.0L GDI or 2.0L GTDI engine. The "Canister Purge Valve (CPV)" in these vehicles might malfunction, becoming stuck in an open position, which could create an excessive vacuum in the fuel vapor management system. This vacuum could then cause the engine to stall without warning while in operation. (Drivers may notice an illuminated dash light or loss of power.) If this happens, the driver will not be able to restart the vehicle, which could increase the risk of a crash.
So far, Ford is unaware of any accidents or injuries related to the issue. They have advised owners to keep the fuel tank of the affected vehicles at least halfway full until they can get their vehicles repaired. The automaker will begin notifying consumers on December 10, 2018.
Owners can call Ford at 866-436-7332, or call the NHTSA hotline at 888-327-4236 to see if their vehicles are affected by the recall. They can also use their VINs to research the recall on NHTSA's recall website.
To repair the issue, Ford will reprogram the powertrain control module, check for fault codes and replace the CPV as needed. If the replacement is necessary, dealers will inspect and replace the carbon canister, fuel tank, and fuel delivery module as needed.
Previous Recall Affects Ford Vehicle Transmissions
Ford vehicles have been subject to other recent recalls. In March 2018, for example, Ford recalled certain 2013-2014 Ford Fusion and 2015-2016 Ford Focus vehicles equipped with GTDI engines and 6-speed manual transmissions. They also included 2017 Ford Focus vehicles that had clutch replacements with potentially affected parts.
The problem was that the clutch could fracture, damaging the transmission assembly and possibly causing a transmission fluid leak. Should that leak occur near an ignition source like the hot engine or exhaust components, it could create a fire hazard. Ford stated they would update the vehicles with software that would detect and prevent the clutch slip, and replace the clutch if necessary. Owners were to be notified of the recall beginning March 26, 2018, but the remedy was not yet available at that time, as the company did not have the parts.
The remedy was expected to be ready in the second quarter of 2018. Owners or operators can contact Ford at 866-436-7332.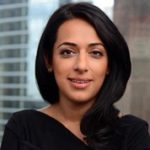 Exclusively focused on representing plaintiffs—especially in mass tort litigation—Roopal Luhana prides herself on providing unsurpassed professional legal services in pursuit of the specific goals of her clients and their families. While she handles complex cases nationwide on behalf of consumers, Ms. Luhana resides with her family in Brooklyn, New York.