Ford Motor recently announced that they were recalling about two million F-150 trucks in North America because of a fire risk. The company said in a statement that the recall affects both regular cab and super crew cab vehicles, and that consumers can take their vehicles to dealerships for complimentary repairs.
Ford Concerned about "Excessive Sparks" Around Seat Belt Pretensioners
Ford detected via an internal investigation a problem with some of the seat belt pretensioners. These are the components in the seatbelt system that lock the seatbelt in place during a crash. When sensors detect a sudden deceleration or impact from an accident, they pull the body firmly into the seat and position it to receive the best protection from the air bag.
The seat belt pretensioners in these trucks use a small device that emits gas to engage. If there are sparks present, the gas could ignite and potentially cause a fire in the interior of the vehicle. Ford found that some of their front seat belt pretensioners could generate "excessive sparks" upon deployment, and stated that they were aware of 17 reports of smoke or fire in their U.S. vehicles, and six reports of the same in Canadian vehicles. So far, there have been no reports of accidents or injuries related to these incidences.
Affected Vehicles Include:
2015-18 Ford F-150 vehicles built at the Dearborn Assembly Plant from March 12, 2014 through August 23, 2018
2015-18 Ford F-150 vehicles built at the Kansas City Assembly Plant from August 20, 2014 through August 23, 2018
The recall concerns about 1.6 million trucks in the U.S. and its federalized territories, and about 339,000 in Canada, with the remaining vehicles in Mexico.
Consumers are advised to take their vehicles to the Ford dealership nearest them, where technicians will repair the problem.
They'll remove insulation material and remnants of wiring harness tape from the area at risk for fire, and then apply heat-resistant tape to the carpet and insulation. They will also modify the back interior panels of regular cab vehicles.
Ford Recalls Over 350,000 for Transmission Problem
This recall follows another that Ford implemented on its F-150s back in April, when the company recalled nearly 350,000 of the trucks as well as Ford Expedition SUVs because they could roll away even while placed in park.
Ford was aware of at least one accident and one injury related to the problem. In some of the vehicles, Ford stated, the "clip that locks the gear shift cable to the transmission may not be fully seated." These clips could then become dislodged, allowing the transmission to "be in a gear state different from the gear shift position selected by the driver."
The driver could put the vehicle in park, or what appeared to be park, and then step away from the vehicle only to have it potentially left in gear. This "could result in unintended vehicle movement," Ford stated.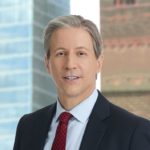 Exclusively focused on representing plaintiffs, especially in mass tort litigation, Eric Chaffin prides himself on providing unsurpassed professional legal services in pursuit of the specific goals of his clients and their families. Both his work and his cases have been featured in the national press, including on ABC's Good Morning America.