After experiencing problems with the Fiat Chrysler nine-speed ZF 9HP automatic transmission, lead plaintiffs filed a class action lawsuit, claiming that the defects were hazardous to drivers and passengers in that they caused delayed acceleration and sudden loss of power.
Fiat-Chrysler recently agreed to settle the case before trial, which means that consumers who purchased or leased a number of Jeep and Chrysler vehicles may be eligible for compensation.
A hearing to obtain the judge's final approval on the settlement was scheduled for February 13, 2019.
Fiat Chrysler Experiences Early Problems with ZF 9HP Transmission
The ZF 9HP is a nine-speed automatic transmission built by ZF Friedrichshafen AG subsidiary ZF transmissions in South Carolina. It's used in front-wheel and all-wheel drive vehicles and is supposed to help improve gas mileage. The 2014 Jeep Cherokee was the world's first passenger vehicle to contain the new transmission, but soon after it came onto the market, consumers started having trouble with it.
Car and Driver reported in May 2014 that Chrysler actually delayed the launch of the 2014 Jeep Cherokee by several weeks to make last-minute fixes to the transmission, and then "released two technical service bulletins in November and December…." Within a year of the new transmission's release, Chrysler issued three technical service bulletins and two software reflashes to address customer complaints.
According to a 2015 report in Automotive News, consumer complaints to the safercar.gov website increased rapidly, with drivers describing problems like hard shifts, lunging, unexpected disengagement, and malfunction lights repeatedly coming on. Some drivers noted how the transmission just suddenly stopped engaging in the middle of heavy traffic. Fiat Chrysler responded with a software update early in the year that they said would fix the issues.
Fiat Chrysler Recalls Over 400,000 Vehicles
In August 2015, plaintiffs filed a new class-action lawsuit accusing Fiat Chrysler of defective manufacturing. The case was filed in New Jersey, with plaintiffs alleging that the transmissions were so problematic that even the dealerships were struggling to figure out how to fix them. Plaintiffs also claimed that they lost use of the SUVs because they had to be repaired multiple times, and that the resale value diminished due to the transmission problems.
In the summer of 2016, Fiat Chrysler announced the recall of over 400,000 vehicles because the ZF transmission could cause a sudden loss of propulsion, creating a safety hazard. Included in this recall were the 2015 Chrysler 200, 2015 RAM ProMaster City, 2015 Jeep Renegade, and the 2015 Jeep Cherokee, as well as certain 2014 Jeep Cherokees. To fix the problem, the company promised to replace the wire harness and to update the software.
Fiat Chrysler Agrees to Settlement, but Eligibility Requirements are Stiff
Before the class action lawsuit could go to court, Fiat Chrysler agreed to a settlement. As part of the settlement, owners may receive an extended warranty and may be eligible for cash compensation or trade-in vouchers. They must be able to prove, however, that they made three transmission-related complaints to dealerships on or before November 16, 2018.
The amount of compensation paid depends on the number of complaints made. Owners of 2014-2015 Jeep Cherokees, 2015 Jeep Renegades, 2015 Chrysler 200s, and 2015 ProMaster Citys may be eligible for compensation.
Meanwhile, the number of complaints about 2016 and later models is also increasing, with consumers still reporting problems like difficulty shifting, and stalling. In the fall of 2018, another class-action lawsuit was filed alleging the 2016 Jeep Cherokees have transmission problems, and may suddenly accelerate, decelerate, or lose power while driving. The plaintiff proposing the class-action case reported she had taken the vehicle back to the dealer about eight times because of these problems.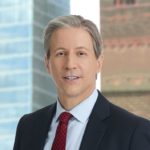 Exclusively focused on representing plaintiffs, especially in mass tort litigation, Eric Chaffin prides himself on providing unsurpassed professional legal services in pursuit of the specific goals of his clients and their families. Both his work and his cases have been featured in the national press, including on ABC's Good Morning America.