Back in August 2018, German automaker BMW announced a recall of about 480,000 vehicles in Europe and Asian because of a problem that could cause a fire hazard. Now, the company has expanded that recall to include an additional 1.6 million vehicles worldwide because of possible fuel leaks that could lead to a fire.
BMW Fires in South Korea Brings Attention to the Problem
The recall covers vehicles with four- and six-cylinder diesel engines made between 2010 and 2017. It affects about 55,000 vehicles in the U.S. and Canada. The automaker says that after an internal investigation, they discovered that coolant could leak from the vehicles' exhaust recirculation units, which could lead to sparks while driving, causing fires in some cases.
It was South Korea that brought awareness to the issue, after reports of 40 fires in BMW vehicles there this year. Videos of the vehicles going up in flames went viral in that country. Fortunately, no injuries were reported. Nevertheless, according to Bloomberg, the South Korean government "asked drivers to keep vehicles off roads until undergoing checks," with police also probing the issue at the carmaker's office in Seoul.
Following that move, the company recalled about 106,000 BMW cars in that country and offered rental services to customers who qualified for the recall. BMW then investigated the issue and found that the fires to be caused by a coolant leak in the affected vehicles.
BMW  expanded the recall in Europe and Asia, and now, worldwide. The company has stated that they will contact customers who own the affected vehicles to let them know about the recall. The repair process will include an inspection of the affected vehicles, and if there is a fault in the parts, BMW will offer a replacement parts free of charge.
Other BMW Recalls Consumers Should Be Aware Of
This isn't the only recall currently affecting BMW owners. According to MotorSafety.org, there are several others that consumers need to be aware of, including the following:
2019 BMW X6, X6 M: About 100 vehicles are affected. The upper control arm pivot bolts may have been improperly hardened, which could cause the rear upper control arms to break, affecting how the vehicle handles and increasing the risk of a crash. Consumers can take their vehicles in for free replacement of both rear upper control arms.
2018 BMW M5: About 1,600 luxury sedans are affected. The fuel level sensor in the fuel tank can become stuck against an in-tank fuel line, causing the fuel gauge to show the wrong amount of fuel. This could increase the risk of a vehicle stall and is a crash hazard. Dealers will secure the in-tank fuel line to solve the problem.
2018 BMW 540d x-Drivers: Only 12 of these vehicles were allegedly affected. The crankshaft sensor might have been equipped with the wrong firmware, preventing the sensor from properly processing input from the crankshaft reluctor ring, which could increase the risk of a crash. Dealers will replace the crankshaft sensor free of charge.
2018-2019 BMW X3, X4: About 5,600 vehicles were affected. The rear brake caliper pistons could have an insufficient coating, potentially reducing rear brake performance and presenting a crash hazard. Dealers will bleed the rear brake circuit for free.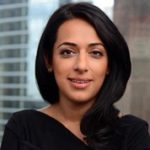 Exclusively focused on representing plaintiffs—especially in mass tort litigation—Roopal Luhana prides herself on providing unsurpassed professional legal services in pursuit of the specific goals of her clients and their families. While she handles complex cases nationwide on behalf of consumers, Ms. Luhana resides with her family in Brooklyn, New York.