An Australian woman recently suffered severe burns when the pressure cooker she was using—which had been previously recalled because of a lid defect—blew up, sending its scalding contents onto her skin.
Mother  Burned When Pressure Cooker Explodes, Barely Misses Young Son
The 36-year-old woman was preparing chicken soup for dinner in her Aldi pressure cooker when the three-year-old device exploded. The woman was covered in boiling water while the cooker's lid shot toward her body, scalding a significant section of her upper arm and just barely missing her two-year-old son who was running through the kitchen at that moment.
The woman ran to the shower to run cold water over her burns, then drove herself to the emergency department. Because of her quick action, doctors said she stopped her wounds from worsening. Still, she suffered burns on her scalp, neck, right shoulder, back, and arm. She added that her son has been psychologically scarred by the incident, acting clingy ever since while frequently talking about "the explosion."
Aldi recalled the pressure cooker in August 2017 due to a defective locking mechanism. The woman was unaware of the recall and was surprised when she called the company to complain that more hadn't been done to alert the public.
Woman Claims Company Didn't Do Enough to Inform Customers of Its Recall
According to The Daily Mail, when the woman called Aldi, a company representative offered her a refund and told her it was her responsibility to check the website for any recalls.
"Basically they were saying it was my fault," she said, "because I didn't go to the website. But I had no idea they sold me an explosive product."
In August 2017, Aldi posted a flyer online concerning the "Crofton" 6-liter pressure cooker sold at Aldi stores from June through July 2017. The product, the company stated, could have a defective lid locking mechanism, which could cause the lid to detach when cooking. Should this happen, the flyer read, "there is a risk of scalding to the user."
The company advised owners to stop using the product and return it to an Aldi store for a full refund. An Aldi spokesperson also told The Daily Mail that the recall had been widely advertised not only on the company website but on its Facebook page and in its stores.
Still, four of the six people known to have suffered from second and third-degree burns because of the exploding pressure cooker suffered those burns after the recall was issued. The company was criticized for failing to mention the recall in its Special Buys catalog, which has a massive following.
The woman burned in this most recent incident stated the company did not do enough. "What about the elderly people who don't use the Internet?" she said. "They would never find out about the recall."
Check Your Pressure Cooker's Website for Recall Information
Several pressure cookers have been recalled in the United States because of faulty safety features. These include those made by Instant Pot, Tristar, and Maxi-Matic. Consumers should check the company website for recalls before purchasing a pressure cooker, and should also check on pressure cookers they may already own to be sure they aren't under recall.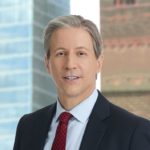 Exclusively focused on representing plaintiffs, especially in mass tort litigation, Eric Chaffin prides himself on providing unsurpassed professional legal services in pursuit of the specific goals of his clients and their families. Both his work and his cases have been featured in the national press, including on ABC's Good Morning America.