Sensio Inc., of New York, New York, recently announced the recall of about 860,000 Bella, Bella Pro Series, Cooks, and Crux electric and stovetop pressure cookers due to their potential to cause burn injuries.
Customers who have the recalled products are urged to stop using them immediately and contact Sensio for a refund.
Sensio Recalls Pressure Cookers Due to Burn Hazard
At the time of the recall, Sensio had received 63 reports of incidents, including 61 burn injuries, some of which involved second- and third-degree burns to the face, torso, arms, and hands.
Sensio explains on their recall website that "the pressure cooker's lid can unlock and be removed during use, causing the hot contents to be unexpectedly splash out, posing a burn hazard."
According to the U.S. Consumer Product Safety Commission (CPSC), the recalled stainless-steel electric pressure cookers are six-, eight-, and 10-quart capacity. The stovetop pressure cookers are five-, eight-, and 12-quart capacity.
Consumers can find the item or model number printed on the permanent on-product label or stamp on the bottom of the cookers. The affected model numbers are all listed on the CPSC website.
The cookers were sold at JCPenney, Kohl's, Lowe's, Macy's, and Target stores nationwide, and online at Amazon.com and other websites from September 15 through September 2020. The electric cookers cost between $30 and $70 and the stovetop cookers between $8 and $18. The cookers were all manufactured in China and imported by Sensio, Inc.
How Consumers Can Get a Refund for a Recalled Pressure Cooker
If you have a pressure cooker with a model number listed on the Sensio recall site or CPSC site, Sensio asks that you register it online. You will need to upload a photo of the bottom of the unit to show the model number.
Once the company verifies the information you provide, it will arrange for you to return the affected unit via Federal Express free of charge. After the company receives the unit, it will process your refund.
If you do not have a sales receipt, you will receive $43 for an electric model and $9 for a stove-top model. Sensio calls this "a fair refund taking into account the product age, reasonable allowance for use, rebates provided, and lack of MSRP." If you do have a purchase receipt, you will receive a refund for the amount you paid for the product.
Sensio asks that you allow two weeks from the date it receives the unit to get the refund to you. If you have questions, contact the company via email at recall@sensiobrands.com or call 1-855-647-3125 toll-free.
Other Brands of Pressure Cookers Recalled for Burn Hazards
This isn't the first large pressure cooker recall to have affected U.S. brands. In November 2020, SunbeamProducts, Inc., of Boca Raton, Florida recalled about 914,430 Crock-Pot 6-Quart Express Crock Multi-Cookers because of a similar problem. The cookers could pressurize even if the lid wasn't fully locked, which could lead to the cookers exploding and burning consumers.
At the time of the recall, Sunbeam had received 119 reports of lid detachment resulting in 99 burn injuries ranging in severity from first-degree to third-degree burns.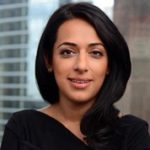 Exclusively focused on representing plaintiffs—especially in mass tort litigation—Roopal Luhana prides herself on providing unsurpassed professional legal services in pursuit of the specific goals of her clients and their families. While she handles complex cases nationwide on behalf of consumers, Ms. Luhana resides with her family in Brooklyn, New York.