On October 18, 2021, Philips announced its third-quarter results for the year. Though reporting continued order-intake growth, the company revealed a 7.6 percent sales decline due to "global supply chain challenges and Sleep & Respiratory Care recall consequences."
Philips CEO Frans van Houten added that the sales were impacted unfavorably by "the anticipated revenue consequences of the sleep recall, as we are prioritizing the remediation of the affected devices in use by patients."
Philips has talked previously about offering replacements for customers affected by its June 2021 Philips CPAP, Bi-PAP, and ventilator recall, but so far has not come through with the actual devices.
Philips Recalled Respiratory Machines But Had No Replacements Available
The U.S. Food and Drug Administration (FDA) announced the Philips voluntary recall of millions of sleep and respiratory care products on June 14, 2021. The company stated that its polyester-based polyurethane (PE-PUR) sound abatement foam in the devices could break down over time, creating potential health risks for users.
The products affected included the first-generation DreamStation machines, which Philips replaced with its DreamStation 2 devices, launched just a couple of weeks before the recall.
The foam in the machines may degrade into particles that could enter the device's air pathway and be ingested or inhaled by the user. The foam could also off-gas certain toxic chemicals that could cause headaches, irritation, nausea/vomiting, and possible carcinogenic effects.
At the time of the recall, Philips stated that it would replace the defective sound abatement foam with new material. It did not have any replacement machines ready, however.
Instead, the company increased the production of its DreamStation 2 devices, stating they were not affected by the foam issues.
Philips Repair Plan May Take Up to a Year to Complete
Now, according to Philips' quarterly report, the company states that its repair and replacement program is "underway."
"To date, Philips has produced a total of approximately 750,000 repair kits and replacement devices, of which more than 250,000 have reached consumers." The plan could take up to a year to complete.
Meanwhile, the company faces many individual and class-action lawsuits filed by users of the recalled devices. The plaintiffs claim that Philips knew or should have known about the risks associated with the foam years ago, and yet it failed to warn consumers. Further, it recalled its devices without offering immediate repairs or replacements, leaving plaintiffs scrambling to find alternative treatments, often at their own expense.
The number of lawsuits filed is expected to continue to increase over the coming months. Recently, the U.S. Judicial Panel on Multidistrict Litigation (JPML) ordered all Philips Respironics CPAP lawsuits to be consolidated in Western Pennsylvania for pre-trial proceedings.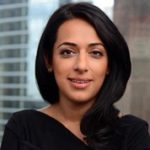 Exclusively focused on representing plaintiffs—especially in mass tort litigation—Roopal Luhana prides herself on providing unsurpassed professional legal services in pursuit of the specific goals of her clients and their families. While she handles complex cases nationwide on behalf of consumers, Ms. Luhana resides with her family in Brooklyn, New York.