The U.S. Consumer Product Safety Commission (CPSC) recently announced the recall of about 11,340 Schwinn Electric Scooters due to fall and injury hazards. If you have one of these products, check the model number to see if it needs to be repaired.
E-scooters Recalled Because Handlebars May Crack and Break
The problem with these e-scooters is that the handlebar grips can loosen or crack, posing fall and injury hazards. The company has received nine reports of loosened or cracked handlebars, including one report of an injury where a consumer fell from the e-scooter while riding after the handlebar broke.
Scooters affected by this recall include the Tone 1, Tone 2, and Tone 3 models of the Schwinn Tone Electric Scooter. They came in black or white, had a "T" handlebar, and an approximately two-foot-long board. The e-scooter's serial number is located on the bottom of the board.
The products were manufactured in China and imported by Pacific Cycle Inc., of Madison, Wisconsin, and Cycling Sports Group, Inc., of Wilton, Connecticut. They were sold at bicycle shops nationwide and online at schwinnbikes.com and amazon.com from May 2020 through February 2021 for between $350 and $550.
E-scooter Company Providing Customers with Repair Kits
If you have one of these scooters, stop using it and contact Pacific Cycle for a free repair kit. You'll need to provide the serial number on the scooter and your mailing address. Pacific Cycle should send you a repair kit that includes all the required tools and instructions, which are also available in video format. The company estimates the repair will take you between five and 10 minutes to complete.
Alternatively, you can ship the e-scooter back to the company for repair, at no cost to you.
Contact Pacific Cycle toll-free at 877-564-2261 from 7:00 a.m. to 6:00 p.m. CT Monday through Friday, or check the company's online recall site.
E-scooters Present Unique Hazards to Riders
As electric scooters have become more popular in recent years, there's been a huge surge in emergency room visits for scooter-related injuries. So alarming were the increases that in 2019, the Centers for Disease Control and Prevention (CDC) opened an investigation into these products to see how accidents may be prevented.
Between 2014 and 2018, nearly 40,000 broken bones, head injuries, cuts, and bruises resulting from scooter accidents were treated in U.S. emergency rooms, with the scooter injury rate rising from 6 per 100,000 to 19 per 100,000. About 45 percent of those injuries involved head trauma.
A later study from the Insurance Institute for Highway Safety (IIHS) also found that e-scooter riders sustained more injuries per mile than bicyclists and were twice as likely to be injured because of potholes, pavement cracks, lamp posts, and signposts. Bicycle riders were three times as likely to be hit by a motor vehicle.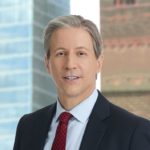 Exclusively focused on representing plaintiffs, especially in mass tort litigation, Eric Chaffin prides himself on providing unsurpassed professional legal services in pursuit of the specific goals of his clients and their families. Both his work and his cases have been featured in the national press, including on ABC's Good Morning America.