The United States Consumer Product Safety Commission (CPSC) recently announced the recall of about 192,000 Horizon T101-05 Treadmills because of safety hazards. Consumers who have these treadmills should check the model names and serial numbers to see if they may be affected by this recall.
Treadmills Recalled for Fall Hazard
The treadmills were manufactured in China and Vietnam and were imported by Johnson Health Tech Trading of Cottage Grove, Wisconsin. The company noted that the folding treadmill has a running area that measures 55 inches long by 20 inches wide and has a grey-colored frame. The console display has red LEDs that provide workout information to the user, and "Horizon T101-05" is printed on the treadmill's serial-number label.
The model name and the serial number should be  located on the metal frame near the power switch. The serial number starts with the letters "TM." Only treadmills with the following serial numbers are included in this recall at this time:
T101-05 China—serial numbers start with TM734
T101-05 Vietnam—serial numbers start with TM486
The problem is that the treadmills can unexpectedly accelerate, change speed, or stop without user input, posing a fall hazard. Horizon has received at least 874 reports where the treadmills unexpectedly changed speed or stopped, including 71 reports of injury, including bruises, abrasions, and two broken bones.
The units were sold at Dick's Sporting Goods and Johnson Fitness and Wellness stores nationwide and online at www.HorizonFitness.com, Amazon, www.DicksSportingGoods.com, and www.JohnsonFitness.com from March 2018 through October 2022 for between $600 and $1,000.
The company intends to repair the problem free of charge. If you own one of these treadmills, go to the company's recall site to request a free USB stick containing the required software update. The company will mail it to you. For a faster solution, you can also download the T101-05 software update online, which requires a USB flash drive.
You can also contact Horizon at 888-223-1045 from 8:00 a.m. to 5:00 p.m. Central Time, Monday through Friday, or by email at retailrecall@johnsonfit.com for more information.
How to Stay Safe on Your Treadmill
Though treadmills are typically safe, it's important to be aware of potential safety hazards. According to the Washington Post, U.S. emergency departments treated 15,800 treadmill-related injuries in 2020, and slightly more in the year before—22,500.
Injuries typically include broken bones, sprains, abrasions, friction burns, and blunt trauma. Often the injuries are caused by missteps and losing balance, or by failing to use the treadmill's safety mechanisms, including the tether with a clip that enacts the emergency stop. Small children can also be at risk if they put their hands on a running treadmill or try to "ride" it with an exercising parent.
To keep your family safe around your treadmill, consider these tips:
Research the product carefully before buying—read reviews and check for any active recalls.
Give the treadmill plenty of space—at least two feet of clearance on either side and six feet behind it.
Always use the safety key—if you fall, it pops out to stop the belt, which prevents additional injuries.
Straddle the belt when you turn on the treadmill—this will keep you from getting knocked off balance.
Never step off a moving treadmill. Let the belt come to a complete stop first.
Maintain the machine—keep the parts lubricated per the manufacturer's instructions, and tighten any loose hardware.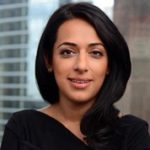 Exclusively focused on representing plaintiffs—especially in mass tort litigation—Roopal Luhana prides herself on providing unsurpassed professional legal services in pursuit of the specific goals of her clients and their families. While she handles complex cases nationwide on behalf of consumers, Ms. Luhana resides with her family in Brooklyn, New York.