The U.S. Consumer Product Safety Commission (CPSC) recently announced the recall of 10,000 Flo Smart Water Monitor Lithium-Ion Battery Backups for Flow Smart Water Monitors. The backups are believed to present a fire hazard.
Consumers should immediately stop using these and contact the company for information on how to disable them before disposing of them.
Moen Recalls Lithium-Ion Battery Backups for Fire Hazard
The battery backups are an optional add-on accessory that consumers could purchase separately to extend certain features of the Moen's Flo Smart Water Monitor and Shutoff in the event of a power disruption. They were manufactured in China and distributed by Moen Incorporated of North Olmsted, Ohio.
Only the battery backup is being recalled because it can overheat, posing a fire hazard. The water monitor is not affected.
The manufacturer is aware of three reports of backup batteries that overheated and caught fire. No injuries were reported, but there was minor property damage.
The dark gray rectangular battery has the FLO logo printed on the lower right-hand side. A sticker showing the status of the battery is printed on the lower left-hand side as well as the model number: 920-001.
These battery backups were sold at Lowe's, The Home Depot, and other stores nationwide as well as online at Amazon.com from August 2019 through November 2022 for about $250 per battery.
Consumers Must Follow Instructions for Proper Battery Disconnection
Consumers are advised to immediately unplug and stop using the recalled battery backups and contact Moen for instructions.
It's important to follow applicable laws for the disposal of lithium-ion batteries. Check with your local municipal recycling center for damaged/defective/recalled lithium batteries, because these have to be handled differently than other batteries.
Do not throw the battery into the trash, or put it in battery recycling boxes found at various retail and home improvement stores.
Instead, contact Moen Incorporated toll-free at 844-633-8356 from 8:00 a.m. to 8:00 p.m. ET Monday through Friday and from 11:00 a.m. to 8:00 p.m. ET Saturday. You can also check their online recall site for more information.
On their website, Moen provides step-by-step instructions on how to disconnect and disable the battery pack. The company then asks consumers to complete the online form or contact the support team (at the number above) to request a full refund.
Tips to Use Lithium-Ion Batteries Safely
Though most lithium-ion batteries are safe, sometimes manufacturers take shortcuts that result in defective batteries.
The National Fire Protection Association (NFPA) notes that these batteries store a large amount of energy in a small amount of space. Defective ones can overheat, catch fire, or explode.
To help stay safe, some experts recommend that you follow these tips:
Only use the battery that is designed for the device, and only use the charging cord that came with it.
Do not charge a device under your pillow, on your bed, or on a couch. Always keep it away from flammable materials.
Charge only as long as it takes for the battery to be fully charged. Then remove it from the power source.
Keep batteries at room temperature.
The following are some signs of a battery problem—stop using the battery immediately.
Strange smell
Change in color
Feels too hot
Change in shape
Leaking
Odd noises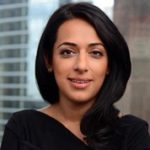 Exclusively focused on representing plaintiffs—especially in mass tort litigation—Roopal Luhana prides herself on providing unsurpassed professional legal services in pursuit of the specific goals of her clients and their families. While she handles complex cases nationwide on behalf of consumers, Ms. Luhana resides with her family in Brooklyn, New York.