After two previous recalls, the U.S. Consumer Product Safety Commission (CPSC) is warning consumers to stop using portable bed rails manufactured by Bed Handles, Inc. Four separate reports have described adult users who became trapped between their bed rails and mattresses and died as a result.
The recall affects nearly 500,000 products.
In addition, the CPSC is also announcing the recall of nearly 500,000 Drive DeVilbiss Healthcare Home Bed Assist Handles for the same reason—people can become entrapped within the bed rail or between the rail and the side of the mattress.
Same Bed Rails Recalled in 2014
Back in 2014, the CPSC announced the recall of about 113,000 portable bed rails (also called bed handles) after three women died because they became entrapped between the mattress and the bed rails:
An elderly woman died in an assisted living facility
A 41-year-old disabled woman died in an adult family home
An 81-year-old woman died in a managed care facility
The CPSC noted that when attached to a bed without the use of safety retention straps, the rails could shift out of place, creating a dangerous gap between the rail and the side of the mattress. This posed a risk of entrapment, strangulation, and death.
The recall involved those bed rails sold from 1994 through 2007 that did not have safety retention straps. Consumers were advised to contact Bed Handles Inc. for free safety retention straps to secure the rails to the bed frame.
CPSC Urges Consumers to Stop Using Bed Handles Bed Rails
In 2015, the CPSC announced another recall of the same bed rails. This, after the CPSC became aware of a fourth reported death, this time in a 90-year-old woman living in a senior residence in Castro Valley, California. She died after becoming entrapped in the gap between the mattress and bed rail.
Again, consumers were told to contact Bed Handles, Inc. for free safety retention straps to use to secure the rails to the bed frame.
Now, according to the CPSC's latest warning, though the bed rails have been sold since 2007 with retention straps, these straps do not adequately protect consumers. The CPSC evaluated the bed rails and found that they can still allow an individual to become entrapped between the bed rail and the mattress.
The bed rails have been sold online at Walmart.com, MedontheGo.com, soymedical.com, bpimedicalsupply.com, sonomasurgical.com, and other online retailers for around $80 to $100. Now, because Bed Handles Inc. is no longer in business, there is no available remedy for consumers.
Nevertheless, the CPSC is urging consumers to immediately stop using these bed rails and dispose of them because of safety concerns.
CPSC Urges Consumers to Stop Using Bed Handles Bed Rails
Following the latest warning on Bed Handles bed rails, the CPSC recently announced the recall of about 500,000 Drive DeVilbiss Healthcare bed rails for similar asphyxiation concerns. Drive has received two reports of entrapment deaths, one involving a 93-year-old woman at her home in California, and the other a 92-year-old man at an assisted living facility in Canada.
This recall affects four models of the portable bed rails:
15064
15062
RTL15073
RTL15063-ADJ
They were sold at medical supply stores nationwide and online at amazon.com and Walmart.com from October 2007 through December 2021 for between $30 and $80.
As Drive DeVilbiss is still in business, consumers are advised to immediately stop using the bed rails and contact the company for a full refund. Call 877-467-3099 from 8:00 a.m. to 7:00 p.m. ET Monday through Friday, or online at the company's recall site.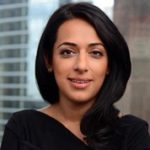 Exclusively focused on representing plaintiffs—especially in mass tort litigation—Roopal Luhana prides herself on providing unsurpassed professional legal services in pursuit of the specific goals of her clients and their families. While she handles complex cases nationwide on behalf of consumers, Ms. Luhana resides with her family in Brooklyn, New York.