The U.S. Consumer Product Safety Commission (CPSC) recently announced that Fitbit is recalling about one million of its Ionic smartwatches. The lithium-ion battery in the smartwatches may overheat, posing a burn hazard to users.
Fitbit Aware of Over 100 Reports of Battery Overheating
Fitbit implemented the recall on March 2, 2022. The company noted on its website that the company introduced the Fitbit Ionic smartwatch in 2017 and stopped producing it in 2020.
The watch has a polyurethane band and a 1.4-inch color LCD screen. It came in several colors, including:
Slate blue/burnt orange
Charcoal/smoke gray
Blue-gray/silver gray
Ink blue/silver-gray (special edition co-branded with Adidas)
It was sold at Best Buy, Kohl's, Target, and other stores nationwide and online at Amazon.com and Fitbit.com from September 2017 through December 2021 for between $200 and $330.
The model numbers included in the recall are:
Ionic FB503CPBU
Ionic FB503GYBK
Ionic FB503WTGY
Ionic FB503WTNV
You should be able to  find the model number on the back of the device near where the band attaches. Fitbit is printed on the front of the watch.
Manufactured in Taiwan and imported by Fitbit LLC of San Francisco, California, the watches contain a lithium-ion battery, similar to the lithium-ion batteries used in many other similar devices like smartwatches and cell phones. At the time of the recall, FitBit had received at least 115 reports in the United States and 59 reports internationally of the battery overheating.
They also received 78 reports of burn injuries in the U.S., including two reports of third-degree burns and four reports of second-degree burns (and 40 reports of burn injuries internationally).
Consumers Should Contact Fitbit for a Refund
Consumers with one of these Fitbit Ionic smartwatches should stop using them immediately and contact Fitbit to receive pre-paid packaging to return the device. Upon receipt of the device, they'll be issued a refund of $299.
Fitbit will also provide participating consumers with a discount code for 40% off Fitbit devices.
For more information, call Fitbit toll-free at 888-925-1764. This number is available 24 hours a day, 7 days a week. You can also check the company's recall page online.
Lithium-Ion Battery Safety
Though lithium-ion batteries are generally safe, they are sensitive to high temperatures and pressure and can be flammable. If they have design defects, are made of low-quality materials, assembled incorrectly, or are used or recharged improperly, they can malfunction and overheat.
In February 2018, the CPSC reported over 25,000 overheating or fire incidents involving more than 400 types of lithium battery-powered consumer products that occurred over a five-year period.
To help reduce the chances that any of your lithium-ion batteries may overheat, follow these precautions:
Store lithium batteries and devices, in cool, dry locations.
Follow the manufacturer's instructions for storage, use, charging, and maintenance.
When replacing batteries and chargers, make sure they're specifically designed and approved for use with the device you're connecting them with.
Never leave a device charging overnight or when no one is around. Only charge batteries when you are home to monitor the process.
When storing an item with a lithium-ion battery, remove the battery if possible.
If you feel excessive heat coming from the charging device, remove the power source and allow the unit to cool down. Replace the battery as soon as possible.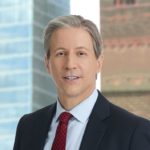 Exclusively focused on representing plaintiffs, especially in mass tort litigation, Eric Chaffin prides himself on providing unsurpassed professional legal services in pursuit of the specific goals of his clients and their families. Both his work and his cases have been featured in the national press, including on ABC's Good Morning America.