A new George Mason University study reveals that the number of e-cigarette explosion and burn injuries have been underestimated.
The report was published in the journal Tobacco Control, and stated that between 2015 and 2017, there were an estimated 2,035 emergency department visits caused by e-cigarette explosions and burns. Even this number is likely to be lower than the true number of cases, as not all injured people report to the emergency room for these types of injuries.
The study authors called for improved regulation of the products, as well as improved surveillance of e-cigarette injuries. "In the meantime," the authors wrote,
"users and bystanders risk serious bodily injury from unregulated e-cigarette batteries exploding."
Number of Injuries from E-cigarette Explosions Higher Than Believed
For the study, researchers analyzed data from the U.S. Consumer Product Safety Commission's (CPSC) National Electronic Injury Surveillance System (NEISS). Using keywords, they searched for any visits to U.S. emergency departments related to e-cigarette-related explosion and burn injuries occurring between 2015 and 2017.
Their research led them to identify 2,035 of these injuries presenting to emergency departments during that designated time, which was a higher number than had been listed in previous reports. Though these incidences were thought to occur rarely, the reality may be different, as currently there is no national surveillance system that monitors these types of injuries.
The U.S. Fire Administration (USFA) released a report in July 2017, for example, identifying only 133 incidences of injuries from e-cigarette explosions between 2009 and 2016, resulting from 195 separate incidences of explosions and fire involving an e-cigarette.
E-cigarette Batteries Can Pose Burn Risks
An e-cigarette is a battery-powered device that heats and aerosolizes liquid and chemical flavorants to create a vapor. The aerosol contains nicotine and other chemicals and ultrafine particles that have been linked with lung disease and even cancer.
The devices are powered by lithium-ion batteries, which are among the most common types of rechargeable batteries available today. They are found in smartphones, tablets, mini-music players, laptops, hoverboards, and more.
Inside the battery, lithium ions move from the negative electrode to the positive one and back again. The batteries can hold a lot of power in a small amount of space, which has been the main reason behind their popularity. Most lithium-ion batteries work fine, but they can malfunction, particularly if manufacturers take shortcuts that reduce safety.
If a lithium-ion battery malfunctions, it may be because the manufacturer failed to implement appropriate safeguards in the design, or made mistakes during the manufacturing process. Flawed separators, for example—thin pieces of polypropylene that keep the electrodes from touching together—were blamed for the Samsung Galaxy 7 explosions that occurred a couple years ago.
Recharging batteries with low-quality chargers can also increase the risk of overheating in the battery. The batteries have flammable substances in them that can explode when they get hot. E-cigarettes, hoverboards, notebook computers, smartphones, and headphones have all been linked with explosions and fires that have caused serious injuries.
The shape of the e-cigarette, as well, can contribute to the risk. The USFA notes that the tube-like conical construction turns the e-cigarettes into "flaming rockets" when the battery fails. They actually recommended that lithium-ion batteries not be used in the devices, stating that while the number of batteries that explode is "statistically small, the catastrophic nature of the injuries that can occur warrants the use of another battery technology for e-cigarettes."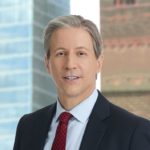 Exclusively focused on representing plaintiffs, especially in mass tort litigation, Eric Chaffin prides himself on providing unsurpassed professional legal services in pursuit of the specific goals of his clients and their families. Both his work and his cases have been featured in the national press, including on ABC's Good Morning America.