Cell phone batteries have been improved over the past few years, but explosions are still occurring. Recent incidents include a cell phone exploding on a school bus in Maryland, and cell phones causing explosions in trash cans and recycling bins. According to USA Today, 65 percent of waste facilities fires in California were caused by lithium-ion batteries such as those found in cell phones.
Cell Phone Believed to Explode on School Bus
In Maryland, a school bus was taking students home from Bohemia Manor High School when one of the students told the driver that there was a cell phone smoking on the floor. An 18-year-old student, attempting to address the issue, picked up the phone in an attempt to throw it off the bus, but he burned his hands while doing so. He was later taken to Union Hospital of Cecil County for treatment of his injuries.
Fire crews were sent to Hack's Point General Store in Earlesville, Maryland and found the student who was burned. They evacuated the students from the bus, but there was no further damage. They stated they believed the phone's battery had exploded. Officials are still investigating the case.
Cell Phones Exploding at Waste Facilities and Recycling Centers
Meanwhile, California has had so much trouble with exploding cell phones in waste facilities that they have launched an awareness campaign to try to prevent consumers from putting old cell phones and other gadgets that use lithium-ion batteries into the trash.
In March 2018, a lithium-ion battery caused a five-alarm fire at a recycling facility in Queens in New York City. The fire resisted firefighters' efforts to put it out and burned for two days. A recycling plant in Indianapolis also shut down after batteries caused a fire.
In 2017, a lithium-ion battery exploded in a garbage truck in Midtown New York City. The garbage men threw a duct-taped box into the truck near Fifth Avenue, and later, when the workers cycled the truck, the box exploded. The workers reversed the cycle, got the box and threw it into a nearby puddle to extinguish the fire. Fortunately, no one was injured.
With new technology available, consumers are more likely to upgrade their phones, tablets, and laptops more often, and it can be confusing to know what to do with the older devices. Call2Recycle, the country's first and largest consumer battery recycling program, is working with the Bay Area centers and waste facilities to encourage consumers to drop their batteries off at thousands of locations across the country that will take them.
Home Depot, Lowe's, Best Buy, and Staples are among the locations that will recycle lithium-ion batteries, or consumers can mail them to Call2Recycle. Lithium-ion batteries are also found in cameras and rechargeable power tools, as well as in electric scooters and hoverboards. Though most are safe, some can still catch fire under certain circumstances, particularly if manufacturers don't install enough safeguards. Even when they're removed from the device, they may still carry enough charge to create a spark.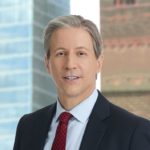 Exclusively focused on representing plaintiffs, especially in mass tort litigation, Eric Chaffin prides himself on providing unsurpassed professional legal services in pursuit of the specific goals of his clients and their families. Both his work and his cases have been featured in the national press, including on ABC's Good Morning America.