The FDA recently announced the recall of CoaguChek XS PT test strips, which were used with INR test meters to monitor patient response to the blood thinning drug warfarin. More than 1.1 million packages of the strips have been pulled from the market because they can give inaccurate test results, putting patient health at risk.
The FDA has categorized this recall as a "Class 1" recall, which is the most serious type of recall and indicates the use of the products could cause serious injuries or death.
Patients Advised to Stop Using Defective Test Strips
Manufacturer Roche Diagnostics sent an urgent medical device correction to healthcare professionals on September 12, 2018. In the letter, they noted that after recalibrating the test strips to the latest World Health Organization INR in January 2018, some patients began reporting abnormally high INR test results with some of the test strips.
The FDA noted in a press release that about 90 medical device reports and two serious patient injuries involving strokes were reported concerning the INR test strips. They added that incorrect INR results "are of particular concern for individuals at an increased risk of blood clots including those with mechanical heart valves, atrial fibrillation (irregular heartbeat), who are at a high risk of stroke, or those who had a recent blood clot."
Roche plans to re-calibrate the test strips and provide new ones to replace the defective ones and to deliver these by the end of November. Meanwhile, patients are advised to stop using the strips and check with their healthcare providers about alternative test methods available. Both patients and doctors can also contact Roche Diagnostics for more information at 1-800-428-4674. To discover if your test strips are affected by the recall, check the lot number list below.
Product
Catalog
numbers
Affected lot numbers
CoaguChek XS PT Test
2×24 Strips
04625315160
28124111
28124121
28631911
28631921
28631924
28632021
28632213
28632312
28632412
29415113
29415123
29494221
29494312
29494613
29494711
29778721
29779012
29779213
29779214
30497213
30497311
30497413
30497423
30497515
31404314
31404821
32264116
32264212
32264316
32264317
32264411
32264421
33045913
33046011
33046113
33046312
33046314
33046321
33046322
33449612
33449712
33449723
33449817
CoaguChek XS PT Test
6 Strips
04625374160
CoaguChek XS Test 24
Tests USA
07797826160
What is an INR Test Meter?
An INR test meter is a portable, battery-operated device used to monitor a patient's response to warfarin, a blood-thinning drug used to help prevent blood clots. "INR" stands for "international normalized ratio," which is a laboratory measurement of how long it takes blood to form a clot (also called "prothrombin time" or PT). The measurement helps determine if a patient needs a higher or lower dose of warfarin to keep them safe from stroke, heart attack, and other blood clot-related events.
Since response to warfarin can vary from person to person and over the course of a disease, it's important to regularly test the blood to make sure that it's not thinning too much—that could cause excessive bleeding—or thinning too little, which could increase the risk of a blood clot. Both doctors and patients use INR test meters to monitor warfarin's effectiveness and adjust dosage as necessary.
To use the meter, the patient (or doctor) inserts the test strip into it, pricks a finger to get a drop of blood, then applies that blood to the meter. The meter "reads" the test strip, measures how long it takes for the blood to clot, and provides the results in the form of an INR.
The recalled units of CoaguCheck XS PT test strips were found to sometimes give inaccurate INRs.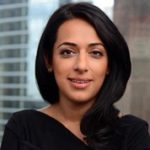 Exclusively focused on representing plaintiffs—especially in mass tort litigation—Roopal Luhana prides herself on providing unsurpassed professional legal services in pursuit of the specific goals of her clients and their families. While she handles complex cases nationwide on behalf of consumers, Ms. Luhana resides with her family in Brooklyn, New York.