E-cigarette company JUUL Labs says it cares about the rising use of e-cigarettes in teens, but a recent CNN investigation casts doubt on their intentions.
Last month, JUUL pulled four e-cigarette flavors from retail stores—mango, fruit, crème, and cucumber—to help stop underage users from purchasing them until improved age-verification measures are installed. But now CNN reveals that JUUL was encouraging and sometimes paying social media users to promote its products to their followers—and that they were looking specifically for those who could influence young people.
JUUL Scales Back on Social Media Promotions Too Late
CNN found evidence that JUUL has paid large sums of money to bloggers and social media influencers to market their products on social media. Blogger Christina Zayas, for example, was invited to participate in a marketing campaign featuring JUUL, and told CNN that the company "liked my edgy style and that I appealed to the younger market."
A JUUL Labs spokesperson stated that the company had ended its influencer program earlier this year, and the application site that used to invite users to join the JUUL influencers is no longer active. JUUL had an affiliate program as well, but that was ended in October 2018.
Still, the programs have already had an effect on the market. According to a 2018 study, "JUUL has emerged as the leading brand in a rapidly evolving e-cigarette market."  Researchers examined data from the U.S. arm of the ITC Youth Tobacco and E-cigarette Survey, which was conducted in July/August 2017 among youth aged 16 through 19. They found that JUUL was among the most popular e-cigarette brands among youth.
The CDC also reported in October 2018 that sales of JUUL grew more than seven-fold from 2016 to 2017, and held the greatest share of the U.S. e-cigarette market by December 2017. Robert Redfield, M.D., director of CDC, expressed concern, stating,
"We are alarmed that these new high nicotine content e-cigarettes, marketed and sold in kid-friendly flavors, are so appealing to our nation's young people."
JUUL told CNN that it has phased out much of its U.S.-based social media, including its Facebook and Instagram feeds. Meanwhile, JUUL Labs is under investigation by the Massachusetts attorney general for targeting minors with its advertising campaigns.
JUUL Extremely Popular Among Teens
JUUL is known for its popularity among young users. Its sleek, discreet design and a high hit of nicotine have caused sales to explode among teens. The Centers for Disease Control and Prevention (CDC) states that a single JUUL pod contains as much nicotine as a pack of 20 regular cigarettes. They added that news outlets and social media sites "report widespread use of JUUL by students in schools, including classrooms and bathrooms."
That same month, CBS News revealed that research from the Keck School of Medicine at the University of Southern California found that underage kids made up 25 percent of JUUL's followers on Twitter alone. Results also showed that adolescents exposed to e-cigarette marketing and ads were more likely to use the devices.
In October 2018 the FDA launched a new campaign to raise awareness of the rising teen use of e-cigarettes, stating that by 2017 more than two million teens were using them, with parents, teachers, and school administrators raising the alarm about pervasive use in schools, due to the rising popularity of products like JUUL.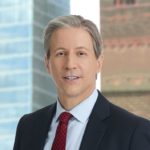 Exclusively focused on representing plaintiffs, especially in mass tort litigation, Eric Chaffin prides himself on providing unsurpassed professional legal services in pursuit of the specific goals of his clients and their families. Both his work and his cases have been featured in the national press, including on ABC's Good Morning America.