The FDA recently announced they are taking new steps to address the epidemic of e-cigarette use in American teenagers. Because of the rising popularity of e-cigarettes among middle school and high school students—they're the most commonly used form of tobacco by teens—the FDA has been investigating their sale and advertisement. They've found that many retailers are illegally selling JUUL and other e-cigarette products to minors, while manufacturers continue to use flavorings and advertisements that appeal to young people.
The FDA noted, "…we see clear signs that youth use of electronic cigarettes has reached an epidemic proportion, and we must adjust certain aspects of our comprehensive strategy to stem this clear and present danger."
FDA Takes Action to Curb Illegal Selling of E-Cigarettes
So far, the FDA has issued 1,300 warning letters and civil fines to retailers who sold JUUL and other brands of e-cigarettes to minors. These letters were part of a nationwide undercover blitz that took place between June and August 2018, to track down e-cigarette sales at brick and mortar shops and online retailers. Most of the violations involved these five products:
JUUL
Vuse
Blu
MarkTen XL
Logic
The FDA also sent out 12 warning letters to other online retailers selling e-liquids or nicotine solutions that resemble kid-friendly food products like juice boxes, candy, and cookies. These products are extremely dangerous for young children and, if ingested, can lead to seizures, coma, and even death. The FDA took action against these sorts of products last May, but then discovered that retailers are still selling them and using the offensive advertising.
Manufacturers have also been contacted by the FDA. The FDA sent letters to JUUL Labs and many other companies requiring them to deliver documents explaining the high rates of use among teens and the appeal of their products to young people.
FDA Investigating "Youth Appeal" of JUUL and Other E-cigarettes
Since 2016, the FDA has had the power to oversee and regulate the sale and marketing of e-cigarette products. In July 2017, they announced a comprehensive regulatory plan to "better protect kids and significantly reduce tobacco-related disease and death." Though the administration wants to encourage the development of products that may be less dangerous than traditional cigarettes, the FDA is also intent on curbing nicotine addiction, particularly in young people.
The Centers for Disease Control and Prevention (CDC) reported that in 2016, e-cigarettes were the most commonly used tobacco product among high school and middle school students. They added that though there were decreases in cigarette and cigar use among students between 2011 and 2016, these decreases were offset by increases in e-cigarette use.
The National Youth Tobacco Survey reported that among youth who had ever used an e-cigarette, the most common reasons for their use were:
Used by a friend or family member
Available in flavors like mint, candy, fruit, or chocolate
Belief that they're less dangerous than other forms of cigarettes
This trend is concerning not only because nicotine is particularly dangerous for young people—it can negatively affect cognitive development—but because e-cigarette users are even more likely to use traditional cigarettes later on. A study published in Pediatrics showed that those who used e-cigarettes were seven times more likely to smoke cigarettes down the road.
The JUUL brand of e-cigarette has been on the top of the FDA's list because it has become wildly popular among teens. It's sleek, flash-drive design makes it easy to hide from parents and teachers, and it contains a higher level of nicotine—often twice as much as comparable devices, making it potentially more dangerous health-wise and potentially more likely to lead to addiction.
Last April, the FDA announced it was investigating JUUL and other e-cigarette companies "to better understand the reportedly high rates of youth use and the particular youth appeal of these products." Now, they're looking into potential policy changes to "make tobacco products less toxic, appealing, and addictive with an intense focus on youth."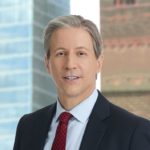 Exclusively focused on representing plaintiffs, especially in mass tort litigation, Eric Chaffin prides himself on providing unsurpassed professional legal services in pursuit of the specific goals of his clients and their families. Both his work and his cases have been featured in the national press, including on ABC's Good Morning America.