According to the Vancouver Sun, a Burnaby man recently filed a lawsuit in the British Columbia Supreme Court seeking to hold liable the manufacturer and seller of an e-cigarette he says exploded in his mouth.
E-cigarettes contain small lithium-ion batteries that can be dangerous in some circumstances. The National Fire Protection Association (NFPA) reported in April 2016 that the number of e-cigarette fires and explosions was increasing, causing injuries and property damage.
Plaintiff Suffers from Broken Jaw and Burns After E-Cigarette Explosion
The plaintiff allegedly received the e-cigarette or "vaping pen" as a gift from a friend, who bought it at a store in Kamloops back in 2016. The plaintiff bought a replacement battery for it in October 2016 at a store in Burnaby called Burnaby Vapor. According to his complaint, he relied on the employee's skill in selecting the correct battery for his device.
He was later using the e-cigarette on December 30, 2016, when it suddenly exploded in his mouth. Flaming material also landed on his leg. He claims to have suffered from a broken jaw and broken teeth, fractured fingers, and burns to his face and legs. He had to be taken to the hospital for treatment.
He blames the defendants for his injuries, as well as for his emotional upset and mental distress. He continues to undergo medical care. He names as defendants EZ Vape, Canada's industry-leading retailer of e-cigarettes; Burnaby Vapor; Shenzhen Eigate Technology Co. Ltd., a professional manufacturer of e-cigarettes; and Pacific Smoke International Inc., a wholesale distributor of e-liquids in Canada.
Study Shows E-cigarette Explosion and Burn Injuries Underestimated
This is one of many similar reports of e-cigarette explosions causing serious injuries. In November 2018, WTSP News reported that a man in North Port, Florida had an e-cigarette explode in his pocket while he sat at his desk. He got up and tried to put the fire out by removing his pants. Coworkers described smoke and shrapnel scattered around the area, with pant pieces on the floor. The victim suffered from third-degree burns on his leg.
An investigation is ongoing, but the victim believes that because his keys were also in his pocket, they may have created a circuit that disrupted the battery and caused the explosion. Meanwhile, he had to undergo skin grafting surgery.
In October 2018, George Mason University reported that e-cigarette explosion and burn injuries had been underestimated by federal agencies. They conducted a study in which they analyzed cross-sectional data from the U.S. Consumer Product Safety Commission's National Electronic Injury Surveillance System related to e-cigarette explosion and burn injuries presenting to U.S. emergency departments between 2015 and 2017.
Results showed there were an estimated 2,035 e-cigarette explosions and burn injuries during that time—more than was estimated in past reports. Even this number is believed to underestimate the total injuries since not all victims reported to emergency departments. The researchers suggested that improved surveillance of these types of injuries and regulation of e-cigarette devices is "urgently needed."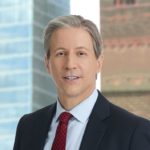 Exclusively focused on representing plaintiffs, especially in mass tort litigation, Eric Chaffin prides himself on providing unsurpassed professional legal services in pursuit of the specific goals of his clients and their families. Both his work and his cases have been featured in the national press, including on ABC's Good Morning America.