The U.S. Consumer Product Safety Commission (CPSC) recently issued a letter warning about a rise in fires and other thermal events involving lithium-ion battery-powered products like e-scooters, e-bikes, e-hoverboards, and e-unicycles.
Between January 1, 2021, and November 28, 2022, the CPSC received reports from 39 states of at least 208 of these fires or overheating incidents. These resulted in at least 19 fatalities, including five deaths associated with e-scooters, 11 with hoverboards, and 3 with e-bikes. The commission also received reports of at least 22 injuries that resulted in emergency room visits. Twelve of those injuries involved e-scooters and 10 involved e-bikes.
CPSC Urges Manufacturers to Make Sure Their Products Are Safe
The CPSC sent the letter to manufacturers, importers, distributors, and retailers of these so-called "micromobility" devices. It was signed by Robert S. Kay, Director of the Office Of Compliance and Field Operations at the CPSC.
Kay urged the letter recipients to make sure that the products they're selling comply with current safety standards that were designed to reduce the risk of dangerous fires. "Compliance with the standards should be demonstrated by certification from an accredited testing laboratory," he wrote.
Consumers using devices that do not meet these safety standards are more at risk for injuries and deaths related to battery fires.
Hundreds of Lithium-Ion Battery Fires Affecting New York City Alone
There are many examples of individuals getting hurt and killed by malfunctioning batteries in micromobility products. In September 2022, an 8-year-old girl died after a fire broke out in a residential building in Queens, New York. Fire officials later stated that the fire was likely caused by a lithium-ion battery.
In August 2022, a 36-year-old woman and a 5-year-old girl were both killed in an e-scooter battery-related fire in East Harlem, New York. As of September 2022, the Fire Department of New York City (FDNY) had recorded 126 fires involving lithium-ion batteries in e-bikes and e-scooters occurring that year.
According to Consumer Reports, by December, that number had climbed to 202 fires causing 142 injuries and six deaths, and that's only in New York City.
Lithium-Ion Battery Devices are Largely Unregulated
Lithium-ion batteries power millions of products today, and most of the time they are safe. When they are poorly made, however, or when they are charged too long or with the wrong chargers, they can overheat and cause fires. These fires happen quickly and can be difficult to extinguish.
So far, not a lot has been done to address the problem. While the CPSC and other groups are trying to raise awareness, government agencies are struggling to figure out how to improve safety. Meanwhile, the U.S. is seeing an influx of imported, poorly made devices that are almost "entirely uninspected," according to Consumer Reports.
Tips to Keep Your Family Safe
To reduce your risk of being hurt in a lithium-ion fire, follow these tips:
Only buy devices and batteries from reputable manufacturers. Check to see if the item is imported and from where before purchasing.
Do not keep batteries on a charger once the charging cycle is completed.
Only charge batteries when you are home or present. Don't leave a battery charging while you are away.
Use only the charger that came with the battery or one that is listed by the manufacturer as being compatible with the battery.
Keep your charging device away from combustible items like drapes and clothing.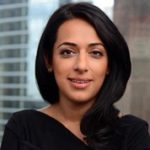 Exclusively focused on representing plaintiffs—especially in mass tort litigation—Roopal Luhana prides herself on providing unsurpassed professional legal services in pursuit of the specific goals of her clients and their families. While she handles complex cases nationwide on behalf of consumers, Ms. Luhana resides with her family in Brooklyn, New York.