On July 12, 2022, the U.S. Consumer Product Safety Commission (CPSC) released a new warning concerning certain King Song electric unicycles. Consumers who own these products should stop using them immediately.
King Song Unicycle Linked with One Fire
King Song is a company based in Las Vegas, Nevada that is "truly passionate about electric mobility," according to its website.
King Song sells several different models of e-unicycles. The CPSC warned about one model: the King Song KS-16S electric unicycle in white, silver, matte black, and black. So far, there has been one fire associated with this unicycle that resulted in smoke inhalation injuries to two consumers and caused substantial property damage to a commercial building.
The CPSC also tested the product and "determined the battery pack can overheat and presents a risk of fire." Despite these concerns, King Song and EWheels have refused to recall the product.
As electric unicycle enthusiasts, the King Song U.S. team works with the corresponding team in China to "bring you the latest and the greatest straight from the source." The e-unicycles are made by King Song Intell Co. Ltd., of China, and are imported and sold by EWheels LLC of Miami Beach, Florida, and other firms.
Do You Have One of These Unicycles?
To see if you have one of the affected electric unicycles, look for these characteristics:
"King Song" printed on the unicycle's pedals.
The color of the product—they come in white, silver, matte black, and black.
The product has a black tire and multi-colored lights that light up on the outside of the unit when in use.
The serial number begins with KS16S. It may be printed on a label on both pedals.
The unicycles may be sold for between $1200 and $1350 online at com and other retailers.
The CPSC urges consumers not to purchase or sell these products because of the potential hazards.
Safety Tips When Handling Lithium-Ion Batteries
It's not only unicycles that may be affected by battery fires. In April 2022, New York City's fire department (FDNY) issued a warning about e-bike batteries. This was after a series of fires linked to lithium-ion batteries occurred throughout the city.
A few days before that, a Florida bike shop burned down after a refurbished e-bike battery was left on the charger overnight. The shop closed at 5:30, and the owner stated that the fire started at about 6:15 p.m. It destroyed the interior of the shop and much of the inventory, though no injuries were reported.
Lithium-ion batteries, while safe most of the time, can present a fire hazard, especially under certain circumstances. To help stay safe, follow these recommendations:
Always use the manufacturer's cord and power adapter made specifically for the device.
Keep the batteries at room temperature. Don't place them in direct sunlight or leave them in hot vehicles.
Do not charge a device near flammable materials.
Never overcharge your device. Unplug it once it's fully charged.
If you notice a problem, like overheating, leaks, a strange odor, or a change in color/shape, shut off the device and move it away from anything that may catch fire.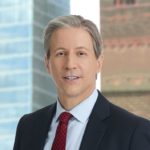 Exclusively focused on representing plaintiffs, especially in mass tort litigation, Eric Chaffin prides himself on providing unsurpassed professional legal services in pursuit of the specific goals of his clients and their families. Both his work and his cases have been featured in the national press, including on ABC's Good Morning America.