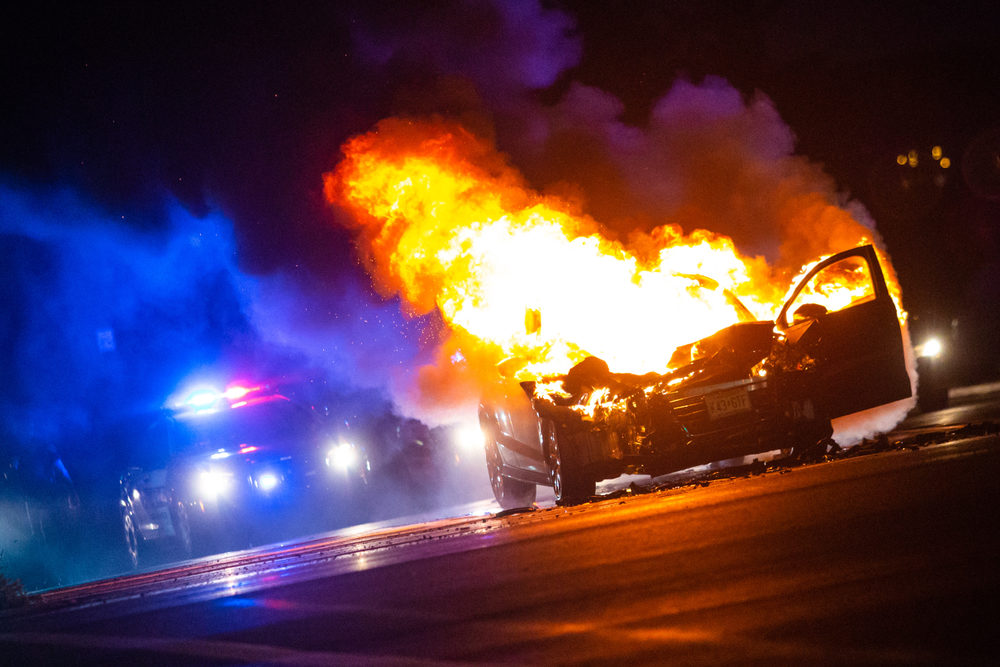 A California man recently filed a new Chevrolet class-action lawsuit in the U.S. District Court for the Northern District of California.
He seeks to represent all others who have purchased newer-model Chevrolet Bolts in the U.S., as these vehicles have had numerous problems related to their lithium-ion batteries catching fire. General Motors has known about the issues since at least 2020 and has implemented a few recalls related to them, but the battery defects continue to present significant safety issues.
Plaintiff Claims GM Putting Profits Over the Safety of Consumers
In his complaint, the plaintiff states that certain Chevy Bolt vehicles are dangerous. Though the defendant's advertising leads consumers to believe that the 2020-2022 Chevy Bolt EV and 2022 Chevy Bolt EUV are safe and functional for normal use, the batteries can ignite when they are either fully charged or when they fall below seventy miles remaining mileage.
This fire danger presents safety hazards while driving, and also while the cars are parked indoors overnight. The plaintiff states that GM has not done enough to address this issue, and is putting profits over the health and safety of consumers.
Chevy Bolt Has a History of Fires and Recalls
It was in November 2020 that Chevy first implemented a recall on the Chevy Bolt. At that time, the recall included over 50,000 the model year 2017-2018 and certain 2019 Chevy Bolt EV vehicles. The problem was that the high voltage battery could catch fire when charged to full or near full capacity.
At the time, GM was aware of five cars that hadn't been in crashes catching fire.
GM notified consumers and promised to reprogram the hybrid propulsion control module to limit the charge to 90 percent. They also advised owners to activate features in their vehicles to do the same—limit the charge to 90 percent—or park their vehicles outside—until the software update was completed.
"The final remedy is still under development," the National Highway Traffic Safety Administration (NHTSA) noted.
Chevy Bolt Recalled a Second Time
On July 23, 2021, GM initiated another recall of over 57,000 2017-2019 Chevy Bolt EV vehicles. This recall affected those that were previously recalled, again because the battery could catch fire when charged to full or nearly full capacity.
The company traced the problem to two manufacturing defects that could occur simultaneously. These included a torn anode tab and a folded separator in the battery that could lead to a short. By this time, the company had identified 10 fires that involved faulty batteries.
GM promised to replace the defective battery modules free of charge. The company again advised owners to program features in their vehicles to limit the charge to 90 percent but also stated owners should avoid depleting the battery to 70 miles range. Again, consumers were told to park outside after charging, and not to charge the vehicles indoors overnight.
GM Recalls Chevy Bolt for the Third Time
Still, the problem wasn't fixed. On August 20, 2021, GM expanded the Chevy Bolt recall to include all model year 2017-2022 Chevy Bolt vehicles. With this recall, all Chevy Bolt electric vehicles have now been recalled because of the risk of the batteries catching fire.
GM made the same recommendations about limiting the charge and parking vehicles outside and suggested owners visit a local dealer to repair their vehicles. Yet the company still did not have a final remedy and stated it was continuing to investigate the issue.
Plaintiff Seeks Damages for All Chevy Bolt Owners
The plaintiff states in his class-action lawsuit that GM's battery defects present a significant risk to consumers and that class members have been forced to make unforeseen accommodations and take precautions that interfere with their normal and expected use of the vehicles.
On behalf of all class members, he seeks compensatory and statutory damages, restitution, and attorneys' fees.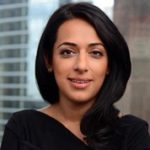 Exclusively focused on representing plaintiffs—especially in mass tort litigation—Roopal Luhana prides herself on providing unsurpassed professional legal services in pursuit of the specific goals of her clients and their families. While she handles complex cases nationwide on behalf of consumers, Ms. Luhana resides with her family in Brooklyn, New York.