On June 20, 2019, Apple announced they were recalling a limited number of older generation 15-inch MacBook Pro laptops because of lithium-ion battery problems. This is the fifth in a series of recalls regarding the company's laptops, which have had problems with faulty keyboards, expanding batteries, and data losses with their solid-state drives.
Apple Advises Consumers to Stop Using Affected Laptops
This latest recall affects 15-inch MacBook Pro laptops sold between September 2015 and February 2017. The company states that the batteries in these laptops
"may overheat and pose a safety risk."
Any consumer with a MacBook Pro with a Retina display is instructed to go to Apple's recall website and enter the computer's serial number to see if it's affected by the recall. If it is, Apple recommends ceasing use and following their instructions to have the battery replaced, free of charge.
Once a customer has determined a computer is affected, he or she should find an Apple authorized service provider, make an appointment at an Apple retail store, or contact Apple support to arrange mail-in service. Apple also suggests backup all data before sending any machine in for repair.
So far, it's unclear exactly how many laptop units are affected, as Apple has not shared specific numbers, and says only that the recall affects a "limited" number of laptops. They also did not report any fires, injuries, or damages associated with burning batteries, though there have been other reports of such incidences.
Lithium-Ion Batteries At Risk for Overheating
In early 2019, a video of a MacBook Pro catching fire and producing a lot of smoke made the rounds on Twitter and other social media platforms. This was the same type of computer as that affected by this recent Apple recall. The machine was allegedly charging when the incident took place.
The MacBook Pro 2015 was advertised as being super powerful and fast, and there is some speculation that the machine runs too hot. It's powered by a lithium-ion battery, however, which have been known to explode in other products as well, including cell phones and electronic cigarettes.
Lithium-ion batteries are light and pack a lot of power in a small package, which has made them extremely popular in modern technological gadgets. They can store a substantial charge quickly, and maintain it for a long time.
There is a risk of these batteries overheating and catching fire, however, and that risk increases when other factors like the following are present:
Aging components in older batteries can start to break down, and may start producing "thermal runaway" or overheating, which can lead to an explosion.
Shortcuts taken during manufacturing or upgrades in battery power can result in a thin plastic separator between the cathode and anode in the battery. When that separator is breached or when it fails, it causes a short circuit, which leads to thermal runaway.
The battery is exposed to extreme heat.
The machine is dropped or hit hard, causing damage to the separator.
A badly made or poorly insulated charger damages the battery, causing failure.
Apple has not released any information so far as to why the MacBook Pro 15-inch laptop batteries were vulnerable to overheating.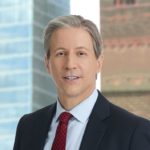 Exclusively focused on representing plaintiffs, especially in mass tort litigation, Eric Chaffin prides himself on providing unsurpassed professional legal services in pursuit of the specific goals of his clients and their families. Both his work and his cases have been featured in the national press, including on ABC's Good Morning America.