It's been over a year since Zantac manufacturer Sanofi recalled its heartburn drug from the market because of cancer concerns. Now, the lawyers representing plaintiffs against the company have accused Sanofi of destroying internal emails tied to the product recall.
Zantac Manufacturer Admits Failure to Preserve Emails
All federally filed Zantac lawsuits were centralized in the U.S. District Court for the Southern District of Florida in February 2020. During discovery, Sanofi disclosed that certain corporate emails requested by plaintiffs had not been preserved as required.
According to a Bloomberg report, the deleted emails will make it harder for plaintiffs to show that Sanofi and other ranitidine manufacturers allowed their products to degrade to form N-nitrosodimethylamine (NDMA), a cancer-causing agent.
The plaintiffs' lawyers added that Sanofi's "widespread destruction" of its employees' emails violated document preservation orders dating back to November 2019—around the time Sanofi first recalled its product.
The email destruction has also caused delays and/or postponements of critical depositions of Sanofi personnel. A Sanofi spokesperson has claimed that there was no intentional destruction of data and that the company was working to secure the data from "alternative sources."
Other Defendants Also Accused of Delaying Zantac Litigation
So far, about 1,300 cases are pending in Zantac litigation with another 70,000 registered claims. Plaintiffs state that after using Zantac and generic ranitidine products for years, they were diagnosed with cancer.
Sanofi is not the only defendant that has been accused of causing delays in the litigation. Plaintiffs' lawyers have asserted that GlaxoSmithKline (GSK) and Boehringer Ingelheim, who also manufactured and/or distributed Zantac at different points—of document production delays. The requested documents include information from clinical trial data, adverse event reports, lab testing, and other important scientific information needed to support the plaintiffs' claims.
Meanwhile, scientists continue to examine ranitidine and its potential link to cancer. In April 2021, the American Journal of Gastroenterology published a study connecting long-term use of the drug to bladder cancer. Those patients who took it for more than three years were found to have an increased risk of the disease. Those using alternative heartburn drugs (called proton pump inhibitors) did not have the same risk.
Other Defendants Also Accused of Delaying Zantac Litigation
Online pharmacy Valisure first discovered NDMA in Zantac during routine product testing in June 2019. The company later sent a citizen's petition to the FDA notifying the agency of its findings. In September 2019, the FDA warned about a possible risk, and soon after several companies pulled their products from the shelves.
On April 1, 2020, the FDA requested the recall of all ranitidine products from the market after an independent investigation showed levels of NDMA could increase in the drug with time and exposure to heat.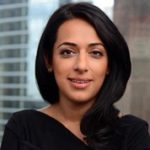 Exclusively focused on representing plaintiffs—especially in mass tort litigation—Roopal Luhana prides herself on providing unsurpassed professional legal services in pursuit of the specific goals of her clients and their families. While she handles complex cases nationwide on behalf of consumers, Ms. Luhana resides with her family in Brooklyn, New York.