According to a pretrial order issued on April 3, 2020, Zantac's consolidated litigation—which is proceeding in the Southern District of Florida—will continue to move forward despite changes associated with COVID-19. U.S. District Judge Robin L. Rosenberg, who was appointed to oversee the proceedings, stated: "…there is much highly productive work already that has been accomplished and that must continue in this litigation."
To comply with current health guidance, the Court will not schedule an in-person initial conference or interviews of the leadership applicants. It will, however, continue with a variety of activities via videoconferencing.
Judge Moves Zantac Litigation Forward Amidst COVID-19
The initial status conference in the litigation was scheduled for March 20, 2020, but was canceled due to COVID-19. The conference has now been rescheduled for May 12, 2020, and will be held by videoconference.
The court also acknowledged the importance of counsel continuing to work to resolve issues through virtual meetings and conferrals. The parties should identify common ground and work through areas of disagreement, Rosenberg ordered, while beginning to draft pleadings and discovery requests. They should also prepare a recommended joint agenda for the conference, file preliminary orders as needed, and meet and confer via videoconference regarding the timing and scope of discovery.
As for litigation leadership, Rosenberg noted that a team of four attorneys had been appointed to serve as interim defense leadership, along with additional counsel to serve as the interim liaison for generic and retail manufacturers. The judge authorized all leaders to continue preparing for the initial conference, as well as to do any additional work deemed beneficial to the litigation.
Rosenberg also appointed a four-member "April Deliverables Team" to work in conjunction with the other leadership teams to prepare for the initial conference. These individuals will be responsible for:
All fillings or submissions on behalf of the plaintiffs;
Preparing the master and short-form complaints for individual cases;
Preparing materials related to class-action cases; and
Directing the work related to discovery and the science underlying the claims.
Finally, Rosenberg noted that the Court has made no permanent leadership decisions since COVID-19 has delayed its ability to interview applicants. Leadership presentations/interviews will be conducted in four sessions on May 6-7, 2020. All of these will be held by videoconference.
FDA Recalls All Forms of Ranitidine from the Market
So far, about 140 Zantac lawsuits have been filed in the federal court system. Plaintiffs have brought claims involving allegations that Zantac and generic ranitidine products contained unsafe levels of N-nitrosodimethylamine (NDMA), a probable human carcinogen.
On April 1, 2020, the U.S. Food and Drug Administration (FDA) requested manufacturers withdraw all prescription and over-the-counter ranitidine drugs from the market immediately. Though many companies, including Zantac manufacturer Sanofi, had already recalled their medicines, some ranitidine remained on the market.
The FDA has been warning about NDMA in Zantac since September 2019 but had refrained from calling for a total recall. The agency took this final step after learning that NDMA in some ranitidine products could increase over time and when stored at higher than room temperatures.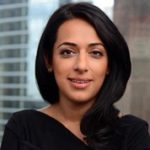 Exclusively focused on representing plaintiffs—especially in mass tort litigation—Roopal Luhana prides herself on providing unsurpassed professional legal services in pursuit of the specific goals of her clients and their families. While she handles complex cases nationwide on behalf of consumers, Ms. Luhana resides with her family in Brooklyn, New York.