On June 7, 2014, former Saturday Night Live comedian Tracy Morgan was traveling in a limo bus near Trenton, New Jersey, when he was involved in a six-car accident on the New Jersey Turnpike. According to the National Transportation Safety Board (NTSB) preliminary report, he was returning from performing in Delaware when a tractor-trailer hit the bus from behind. The bus overturned, and both vehicles moved forward and collided with the other vehicles.
As a result of the accident, passenger James McNair was killed, Morgan was critically injured, and two others were critically injured. On July 10, 2014, Morgan together with three other plaintiffs filed a personal injury lawsuit in the U.S. District Court in New Jersey. They have named Wal-Mart, whom the tractor-trailer driver was working for at the time of the crash, as a defendant, and seek compensatory and punitive damages.
Crash Caused by Drowsy Driving
The NTSB report released June 19, 2014, stated that the driver of the Peterbilt truck that crashed into Morgan's van was speeding at the time, and had logged more than 13.5 consecutive hours (the legal limit is 14 hours per shift). The truck's data recorder indicated that Georgia resident Kevin Roper was working for Wal-Mart when he drove 65 miles-per-hour through a 45-mile-per hour zone and crashed into the limo bus.
New Jersey State Police reported that Roper had been awake for more than 24 hours prior to the crash. He has since pleaded not guilty to charges of vehicular homicide and assault. The case has brought renewed attention to the issue of driver fatigue, particularly in truck drivers.
A 2009 analysis of the Large-Truck Causation Study by Michael H. Belzer noted that truck drivers will work more hours if it means they'll receive a higher rate of pay. Data collected in 1997 and 1998 showed that drivers worked on average about 65 hours per seven-day week—10 percent more than the legal limit—and often feel pressured by employers to work longer than legally allowed to complete deliveries.
Claims Against Wal-Mart
Prosecutors claim that Roper was negligent in this case because he had failed to get any sleep for 24 hours. But should Wal-Mart be held liable for damages as well?
NTSB rules state that truck drivers must rest for eight consecutive hours for every 24 hours worked, as well as for 34 consecutive hours before starting their regular workweek. Employers are supposed to have programs in place that ensure this happens. Does Wal-Mart perform the necessary checks to be sure drivers are fit for their shifts?
Roper reported for work at 11:22 a.m. on June 6th. The accident occurred about 13.5 hours later. His total driving time logged was 9 hours and 37 minutes, which is below the legal limit of 11 hours. The fact that he was reportedly awake for 24 hours will be key to this case, however. Morgan's complaint states that Wal-Mart should have known he hadn't gotten any sleep. It also asserts that the company should have realized that Roper's commute, which is 700 miles between his home in Georgia to Delaware, was unreasonable and could contribute to drowsy driving.

How Will Wal-Mart Proceed?
Wal-Mart has issued a statement stating they are cooperating with the ongoing investigation: "We know it will take some time to resolve all of the remaining issues as a result of the accident, but we're committed to doing the right thing for all involved."
The statement includes standard language for big corporations in cases like these. It remains to be seen if Wal-Mart will truly try to do right by the victims in this case.
The company is currently facing litigation "claiming it defrauded shareholders by concealing suspected corruption at its Mexico operations," according to Reuters. It sought dismissal of the lawsuit, which was denied in May 2014. Wal-Mart has also had representatives on the board of directors for the Chamber of Commerce's Institute for Legal Reform. The Institute has been leading a lobbying campaign to rewrite the Foreign Corrupt Practices Act, which criminalizes bribes to foreign officials.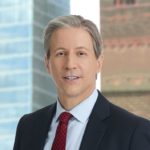 Exclusively focused on representing plaintiffs, especially in mass tort litigation, Eric Chaffin prides himself on providing unsurpassed professional legal services in pursuit of the specific goals of his clients and their families. Both his work and his cases have been featured in the national press, including on ABC's Good Morning America.