The Judicial Panel on Multidistrict Litigation (JPML) will soon decide whether to consolidate all 3M dual-ended Combat Arms Earplug lawsuits into one federal court for pre-trial proceedings. Back in January 2019, a plaintiff filed a motion to transfer, asking the JPML to coordinate the litigation to reduce duplicative discovery and provide for a more efficient pre-trial process.
A few weeks later, the earplug manufacturers, 3M, filed a response in which they agreed that consolidation was appropriate, and suggested that the cases be transferred to the District of Minnesota. On March 28, 2019, the JPML heard arguments on the matter.
Some Plaintiffs Urge MDL Districts with Large Military Presence
In his consolidation motion, the plaintiff alleged that 3M manufactured and sold defective earplugs to the military. They were aware of the defects, he added, since they had falsified test results to meet certain required standards in order to qualify for a multi-million dollar per-year contract with the United States.
The plaintiff noted that there were at least eight related actions of 3M earplug cases pending in federal court at the time of filing. In their February 19, 2019 response to the motion, 3M supported consolidation and noted they were aware of over 200 pending earplug lawsuits filed against them.
The actions are "nearly identical," 3M stated, and involve numerous questions that, "once resolved, may—and most likely will—be dispositive of many of the claims." Because of this overlap, they agreed that centralization would eliminate duplicative discovery, prevent inconsistent pretrial rulings, and conserve the resources of the parties, their counsel, and the judiciary.
3M agreed that the cases should be transferred to the District of Minnesota, noting that their principal place of business is located there, and so relevant document and witnesses will also be there. They added that many of the state court cases are also pending in Minnesota.
Other plaintiffs have submitted briefs asking the JPML to transfer the litigation to other venues, including the Eastern District of Louisiana, Western District of Missouri, Southern District of California, Central District of California, Middle District of Georgia, Eastern District of Pennsylvania, District of South Carolina, Northern District of Florida, Southern District of Georgia, and Western District of Texas.
3M opposed these arguments, however, asserting that none of these other venues have any connection to the issues and evidence in this litigation. Plaintiffs countered that these other districts have a large military presence and/or a judge with military experience, which they believe to be important in cases involving military veterans.
Company Aware of Earplug Defects as Early as the Year 2000
Plaintiffs are bringing claims against 3M because they supplied the military with defective earplugs for over a decade. Those earplugs, the plaintiffs say, do not offer the hearing protection they claim to offer, and thus, increased the risk of developing hearing damage, hearing loss, and tinnitus.
The earplugs were first developed by Aearo Technologies, which 3M obtained in 2008. As early as the year 2000, Aearo employees conducted testing on the earplugs and discovered that they did not fit properly in some users and, therefore, failed to provide adequate hearing protection as required.
Instead of redesigning the earplugs, testing personnel manually manipulated the earplugs to get the fit they needed during re-testing of the earplugs. They never warned users to manipulate the earplugs this way to obtain a proper fit, however, leaving many military personnel at risk of developing permanent, life-altering hearing damage.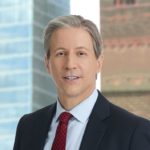 Exclusively focused on representing plaintiffs, especially in mass tort litigation, Eric Chaffin prides himself on providing unsurpassed professional legal services in pursuit of the specific goals of his clients and their families. Both his work and his cases have been featured in the national press, including on ABC's Good Morning America.