Since the COVID-19 pandemic hit in early 2020, many small businesses have suffered significant losses due to the resulting government shutdowns. To recover at least some of those losses, hundreds have filed claims with their business insurance companies, but so far, most of those companies have denied the claims, maintaining that the losses are excluded under the policies.
Now, over 1,000 business insurance lawsuits are pending in courts around the country. At first, it seemed judges were favoring the insurance companies, but a few recent cases suggest that opinions may be shifting.
Business Interruption Insurance Policies and Pandemic-Related Losses
Business owners buy business interruption coverage to help them through catastrophic events such as extreme weather, fires, or water damage. Typical business interruption policies are not sold as separate policies, but as "add-ons" to property/casualty or comprehensive package policies.
Most of these policies are intended to replace income lost in the event the business is halted due to direct physical loss or damage, and also cover operating expenses, temporary locations, payroll, taxes, and loan payments.
Many business owners who thought their policies would cover COVID-19-related losses, however, have been sadly disappointed. Standard business interruption insurance won't cover losses incurred because a business had to close due to COVID-19. Some policies even have specific exclusions for losses incurred because of viruses or bacteria.
The insurance companies say their policies apply only when the business sustains direct physical loss or damage. Since viruses usually don't leave behind physical damage, COVID-19 losses are not covered. Business owners argue that their inability to even use their properties because of government shutdowns constitutes the loss of those properties, and therefore their claims should be accepted.
So far, the majority of the early decisions in these cases have favored the insurance companies, but there have been a couple of wins for policyholders that may pave the way for more in the future.
Plaintiffs Gaining Ground with Certain Business Insurance Arguments
According to the Insurance Journal, "judges have dismissed more than four times as many business-interruption lawsuits as they've allowed to proceed," with most of the cases thrown out because the policies had specific exclusions related to viruses. When the policies didn't have those exclusions, insurers succeeded in court by arguing that COVID-19 didn't cause physical damage.
Some plaintiffs, however, have found a way to get around the industry's defenses. In North State Del LLC v. The Cincinnati Insurance Co., a North Carolina Superior Court granted summary judgment to a group of 16 policyholders regarding their COVID-19-related business interruption insurance claims. All of the plaintiffs were restaurant owners whose businesses had been closed because of government shutdowns.
The parties argued over what "physical loss" or "physical damage" meant, and in the end, the court determined that the meaning of the phrase "direct physical loss" included the ability to possess something in the material world, and thus described a scenario where business owners lost the ability to use or access their business properties, even when those properties had not been physically altered.
With this ruling, the North Carolina court joined others that have rejected similar arguments. In Optical Services USA/JC1 et al. vs. Franklin Mut. Ins. Co., a New Jersey state court ruled in favor of the plaintiffs, rejecting the insurance company's argument that the loss of the physical functionality of a business didn't constitute a direct physical loss. The court also stated that physical loss or damage was not required under New Jersey law.
Other courts have denied the insurance company's motions to dismiss business insurance cases both because of disagreements over what "direct physical loss" means, as well as because the policies at issue had exclusions that weren't precise enough when it came to COVID-19. Indeed, finding ambiguity in the policy language has proven to be a potentially successful approach for plaintiffs in these cases.
While the number of new business insurance cases filed per week has declined lately, the issue isn't going away anytime soon. Business owners struggling to survive because of the pandemic who have business insurance claims that have been denied may be able to find some relief in court.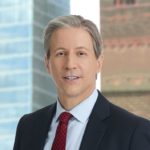 Exclusively focused on representing plaintiffs, especially in mass tort litigation, Eric Chaffin prides himself on providing unsurpassed professional legal services in pursuit of the specific goals of his clients and their families. Both his work and his cases have been featured in the national press, including on ABC's Good Morning America.