Three restaurants in New Jersey recently filed class-action lawsuits against their property insurers, seeking coverage for COVID-19-related losses. The plaintiffs purchased business interruption insurance from Chubb Insurance and Cumberland Mutual Fire Insurance to cover losses related to events outside their control, and argue that government shut-downs and virus-related issues resulted in losses that should qualify for coverage.
These lawsuits join many others that have been filed by other businesses across the country. On April 20, 2020, a group of plaintiffs filed a motion with the U.S. Judicial Panel on Multidistrict Litigation (JPML) to consolidate all federally filed business interruption insurance cases in one court for more efficient pretrial proceedings.
Businesses Argue Government Shut-Down Orders Create Physical Losses
The three restaurants that filed the cases noted above are:
Fiorino Ristorante in Summit, New Jersey
Benito Ristorante in Union, New Jersey
Cara Mia in Millburn, New Jersey
Chubb's policy, according to Benito Ristorante, covers a disruption of business caused by physical loss or damage to the property by a "covered peril." The policy also specifically states that an infectious agent or communicable disease does not constitute physical loss or damage.
The restaurant owners, however, argue that the insurer wrongly concluded that they suffered no physical loss or damage and that in fact, the law holds that the loss of the use of a property that has not been physically damaged does constitute a physical loss. Further, they argue that the language excluding coverage for an infectious agent doesn't apply since the losses were caused not by the virus itself, but by the government shutdown orders.
On March 16, 2020, New Jersey Gov. Phil Murphy, together with lawmakers from New York and Connecticut, required restaurants to close except for takeout and delivery orders and ordered citizens to stay at home except for essential trips to the grocery store or other necessary locations.
Will States Take Action to Protect Small Business Owners?
The issue of whether business interruption insurance policies will cover losses incurred by businesses forced to close or cut back as a result of government orders has gained national attention. The central question is whether coronavirus causes physical damage that would trigger coverage under these policies.
Insurance companies have so far denied these claims, arguing that a civil order issued to prevent the spread of the virus does not amount to physical damage. The policies are designed to provide coverage when a business owner suffers a loss of income due to direct physical damage such as a flood or fire, they say, and do not cover loss of income due to an economic slowdown or general fear of contamination.
Some of these policies include language specifically prohibiting virus-related damage, but many do not, or have exclusions that are weakly worded. Business owners, in the meantime, purchased these policies believing they would be covered in emergencies, only to find out now that they're not.
Several state governments have responded to these concerns by proposing bills that would require insurance companies to cover COVID-19 related claims, particularly for small businesses. Among those states considering such legislation include Massachusetts, New York, New Jersey, Ohio, Pennsylvania, and South Carolina.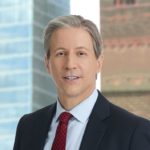 Exclusively focused on representing plaintiffs, especially in mass tort litigation, Eric Chaffin prides himself on providing unsurpassed professional legal services in pursuit of the specific goals of his clients and their families. Both his work and his cases have been featured in the national press, including on ABC's Good Morning America.