In March 2019, the Food and Drug Administration (FDA) issued a letter to healthcare providers warning them of an increasing number of adverse events associated with surgical staples. The agency analyzed reports received between January 1, 2011, and March 31, 2018, and found 41,000 individual events including 366 deaths, over 9,000 serious injuries, and over 32,000 malfunctions.
Meanwhile, Medtronic and Ethicon—some of the largest surgical stapler manufacturers—initiated several recalls of staplers, staples, and their components because of links to serious injuries and surgical complications. Now, these and other manufacturers are facing thousands of lawsuits filed by injured patients.
One of those surgical stapler lawsuits was filed in the U.S. District Court for the Southern District of Texas on January 31. 2020. The plaintiff, a Texas woman, states that a surgical stapler malfunctioned during her surgery, resulting in complications and a series of additional surgeries.
Plaintiff Suffers Repeated Treatments After Surgical Stapler Malfunction
According to her complaint, the plaintiff went through surgery on October 19, 2018. Her surgeon began to perform laparoscopic right hemicolectomy surgery to remove possible malignant tissue from her colon. During the surgery, the doctor encountered some difficulties accessing the possible cancerous tissue, so he switched to an "open procedure," which involves making a larger incision.
During the open procedure, the doctor removed a portion of the colon and then used a Medtronic Endo 60 mm blue load stapler to close the tissues. The plaintiff was discharged on October 28, 2018, to a nursing facility for further rehabilitation.
On October 31, 2018, the plaintiff was forced to go to the emergency care center because of progressive fatigue and anorexia. A CT scan of her abdomen revealed three large intra-abdominal fluid collections, so she was transferred to the hospital where the fluid was drained. Her condition improved, but a follow-up CT scan performed on November 3, 2018, revealed persistent fluid collections near the staple line, which indicated a leak.
Her doctors performed an exploratory laparotomy on November 5, 2018, and determined that the source of the leak was an opening in the tissues where the staples were placed during her original surgery. The operative report indicated that the problem was due "to an apparent staple malfunction."
The plaintiff had to undergo prolonged postoperative treatment, including the placement of an enteral tube on December 31, 2018, and additional drains. The leak continued, unfortunately, resulting in repeated returns to the hospital and extended treatment, including the placement of a colostomy bag.
FDA Considers Class II Designation for Surgical Staplers
The plaintiff alleges that the stapler used in her surgery was known to frequently malfunction, and was one of the products later recalled by the defendants because of a link to higher-than-expected reports of malfunction, injury, and surgical complications.
Medtronic, like many other stapler manufacturers, also kept reports of adverse events associated with its staplers under the radar for years by using the FDA's alternative summary reporting program, which is not publicly accessible. The plaintiff notes that in 2016, for example, reports of 84 stapler injuries or malfunctions were openly submitted, while nearly 10,000 reports remained hidden from the public in the alternative database.
The FDA recently ended the alternative summary reporting program and has proposed reclassifying surgical staplers for internal use from Class I to Class II devices, which are considered riskier and require premarket notification.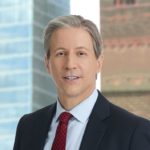 Exclusively focused on representing plaintiffs, especially in mass tort litigation, Eric Chaffin prides himself on providing unsurpassed professional legal services in pursuit of the specific goals of his clients and their families. Both his work and his cases have been featured in the national press, including on ABC's Good Morning America.