On March 9, 2018, ABC News reported that a Katy, Texas mom was cooking with her Instant Pot when it exploded in her kitchen, causing her to suffer serious burn injuries. This is one more of many similar incidents, where pressure cookers allegedly unexpectedly exploded despite safety features that are supposed to increase safety.
Texas Mom Vows to Stop Using the Instant Pot
The Instant Pot brand produces a number of different products, including the Gem 8-in-1 programmable device. At the beginning of March, the U.S. Consumer Product Safety Commission (CPSC) announced a recall of over 100,000 "Instant Pots" because of a fire hazard. This particular device is not a pressure cooker, but rather a "multi-cooker" that allows searing, roasting, baking, and more.
Instant Pot also produces a number of pressure cookers, and it is believed to be one of these that exploded in Texas. The injured woman stated that she had used the cooker for over a year, and loved the convenience of it. She had made soups and stews, and was again making soup on the day of the incident.
As part of the cooking process, the pressure cooker typically releases steam, and the user, in this case, used towels to control the moisture. "I tossed a kitchen towel over the top," she said… Suddenly soup was all over the kitchen, even on the ceiling.   She was burned on her neck and arm.
Instant Pot answered ABC News' inquiry stating that they were in communication with the user  to learn more about the incident, and that "nothing is more important to us than the safety and quality of our products."
The family, meanwhile, is trying to figure out what happened. They plan to avoid using the Instant Pot.
Other Victims File Pressure Cooker Lawsuits
Pressure cookers have been used in kitchens around the country for decades, and many home cooks love them because they can create wholesome, tender-cooked meals in less time with than other forms of cooking. The cookers use high steam and high pressures, however, which can create safety hazards.
Newer pots have additional safety features that are meant to help prevent explosions and other accidents. Most now have a locking mechanism, for example, that is supposed to prevent the cook from opening the pot until all the pressure is safely dissipated. Unfortunately, many users have reported that these mechanisms didn't work as expected, resulting in serious burn injuries.
In 2015, for example, a couple filed a Maxi-Matic pressure cooker lawsuit, stating that the wife was preparing chicken broth in the cooker when it suddenly exploded, leaving her with second- and third-degree burns.
A Seattle woman (case#: 2:17-cv-00981-JCC) also filed a lawsuit after her cooker exploded while she was trying to make stew for her family. She unplugged it, let it sit, and then when she found the lid was no longer locked, she tried to move it back to its locked position. That's when the contents exploded, causing her second-degree burns on her chest, abdomen, and thighs.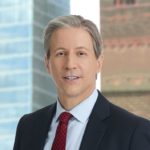 Exclusively focused on representing plaintiffs, especially in mass tort litigation, Eric Chaffin prides himself on providing unsurpassed professional legal services in pursuit of the specific goals of his clients and their families. Both his work and his cases have been featured in the national press, including on ABC's Good Morning America.