According to the results of a new study published in Environment International, there are 126 "chemicals of concern (CoCs)" in children's toys, many of which may pose health risks. The researchers called for more refined investigations and more human- and eco-friendly alternatives.
Study Finds Many Potentially Toxic Chemicals Overlooked in Toy Manufacturing
There are a wide variety of chemical additives used in children's toys, including plasticizers or softeners, flame retardants, surface-active substances (to create foam with specific properties), stabilizers, colorants, and fragrances. Infants and young children are considered particularly sensitive to chemical exposure for several reasons, and there is growing concern that many of these chemicals may pose negative health effects to this age group.
For the study, the researchers started by reviewing previously published studies on the chemical composition of toys. They then estimated the chemical emissions from plastic toys and the subsequent human exposures and compared human doses with reference doses to calculate potential health hazards.
Plasticizers—chemicals used to make soft or pliable plastic toys—showed the highest health risks. The researchers then compared the 126 chemicals identified as CoCs with other existing regulatory prioritization lists and found that while some of their chemicals appeared on other lists, several did not and thus required further attention.
Regulators Struggle to Keep Up with the New Chemicals Entering the Market
Though there already exists regulation in the US concerning chemicals in products, particularly plasticizers, the researchers noted that a consistent, international approach for globally regulating chemicals in children's products and toys is lacking. While existing regulations focus on particular chemicals—like phthalates, flame retardants, and metals—they don't cover the broad range of chemical substances that are found in plastic toys.
"Nowadays," the researchers wrote, "existing regulations mainly prioritize a small set of chemicals, and regulators struggle to keep up with the thousands of new chemicals entering the market every year."
It's also true that manufacturers often don't disclose the chemical composition data of their children's toys, and there are no toy composition databases available where concerned caregivers can find more information. The researchers suggested that these types of tools could be useful.
How to Choose Safer Toys
To help protect your children from over-exposure to potentially dangerous chemicals, the researchers suggested reducing the number of new toys introduced into your household each year. "This is also supported by a recent study showing that the quality of children play is negatively influenced by the abundance of toys and that fewer toys may help toddlers to focus better and play more creatively."
Other safety-promoting tips for parents that you mind find helpful include:
Look for toys labeled "BPA-free."
Avoid plastic toys marked with recycling codes #3, #6, and #7, as these contain potentially toxic plasticizers.
Avoid polyurethane foam stuffed toys. Look for those filled with polyester, down, wool, or cotton.
Pick plastic-free toys when possible made from wood, cloth, paper, or wool.
Skip the bath books—they are often made with polyurethane foam and a soft, flexible plastic cover including phthalates. Use bath toys made of natural latex and rubber.
Check toys against the org website, which has been testing toys since 2007 for toxins.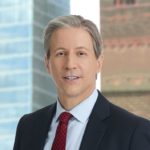 Exclusively focused on representing plaintiffs, especially in mass tort litigation, Eric Chaffin prides himself on providing unsurpassed professional legal services in pursuit of the specific goals of his clients and their families. Both his work and his cases have been featured in the national press, including on ABC's Good Morning America.