On September 8, 2015, a New York woman filed a new Bard IVC filter lawsuit against manufacturer C. R. Bard and Bard Peripheral Vascular, Inc. She claims that after being implanted with the filter, which was designed to help prevent blood clots from reaching the lungs, she suffered serious injuries. She seeks in excess of $75,000 in damages.
Though the case was filed in the Western District of New York, it will likely be transferred to the District of Arizona, where the U.S. Judicial Panel on Multidistrict Litigation (JPML) recently consolidated all federal Bard IVC filter lawsuits for pretrial proceedings.
Plaintiff Implanted with Bard G2 Express IVC Filter
According to her complaint, the plaintiff underwent surgery to implant the filter on October 19, 2009. She had a history of deep vein thrombosis (DVT), a condition in which blood clots may form in the deep veins of the legs. These blood clots can then break off, travel through the inferior vena cava—the vein that ushers blood back up to the heart—and lodge in the lungs, causing a pulmonary embolism (PE). This is a life-threatening condition that without immediate treatment, can result in death.
Because of her medical history and because she was scheduled to undergo gastric bypass surgery on October 27, 2009, the plaintiff was implanted with a Bard G2 Express IVC filter to help prevent a PE.
The Bard G2 Express was a newer model of Bard filter designed to catch blood clots before they reach the lungs, and hold them until they dissipate. The FDA approved the filter for this use in 2008. At the time, the Express was an upgraded design over the older G2 filter, and had a new "snare tip" which was designed to make it easier for surgeons to remove at a later date.
Bard G2 Express Filter Cannot Be Removed
Unfortunately, the plaintiff in this case did not have the filter removed. It was several years later, on September 4, 2014, that she went to the hospital because she was suffering from abdominal pain. Doctors found that she had a blood clot in one of her arteries. They gave her a blood-thinning medication to treat it.
The doctors later discovered via imaging tests that the plaintiff's Bard G2 Express IVC filter had migrated and punctured her inferior vena cava. Several of the "struts" or legs of the device were protruding toward her lumbar spine. The plaintiff talked to her surgeon about removing it, but he determined that the procedure they would need to perform to get it out was too risky—more risky than leaving it in.
The plaintiff still has the displaced filter in her body.
Single Mom Left with Constant Stress
The plaintiff in this case is the mother of two children and the sole source of support for them. Because her doctors can't remove the Bard G2 Express IVC filter without further risking her health, she has to live with the stress that something could happen that will cause more complications, serious injury, or even death.
She brings counts of defective design, failure to warn, negligence, and breach of warranties.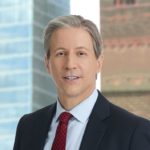 Exclusively focused on representing plaintiffs, especially in mass tort litigation, Eric Chaffin prides himself on providing unsurpassed professional legal services in pursuit of the specific goals of his clients and their families. Both his work and his cases have been featured in the national press, including on ABC's Good Morning America.