Just when we thought the issues with overheating Samsung batteries had passed, the company has announced a recall of about 10,200 lithium-ion batteries because of overheating, fire, and burn hazards.
The U.S. Consumer Product Safety Commission (CPSC) announced the recall on August 16, 2017, noting that these are batteries that have been placed in refurbished phones.
Samsung Recalls Batteries in Refurbished Phones
Customers who are using refurbished AT&T Samsung Galaxy Note 4 cell phones distributed as replacement phones through AT&T's insurance program may be affected. Samsung has determined that some of the recalled batteries are counterfeit and show anomalies that can lead to overheating. The phones were provided as replacement phones between December 2016 and April 2017.
Samsung has advised consumers to stop using the batteries immediately, and to power down their cell phones. Then they should expect to receive by mail from FedEx Supply Chain a free, new replacement battery and a postage paid box to return the recalled battery. Consumers can identify the new, replacement batteries by a green dot that has been affixed to them.
So far, there have been no reports of property damage or injuries related to this recall.
Samsung Recalled One Million Phones in 2016
Back in September 2016, the CPSC announced the recall of Samsung Galaxy Note7 smartphones, because they contained lithium-ion batteries that could overheat and catch fire. The phones were sold before the recall date at stores nationwide, including AT&T, Best Buy, Sprint, T-Mobile, U.S. Cellular, and Verizon.
Prior to the recall, Samsung received 92 reports of the batteries overheating, including 26 reports of burns and 55 reports of property damage, including fires in cars and a garage. The recall affected about 1 million units, and Samsung promised free replacements for consumers.
In January 2017, Recode Media reported that after months of investigating, Samsung had concluded that there was nothing wrong with their Galaxy Note7 phones, but instead, they discovered flaws with the batteries themselves. In one, a design flaw caused the electrodes to bend, which could lead to a connection between the positive and negative tabs, causing a short circuit.
In a second battery Samsung obtained from another provider, a manufacturing issue led to a welding defect that prompted the battery to short circuit and ignite.
Manufacturers Responsible for Battery Safety
It's not only phones struggling with lithium-ion batteries. Other devices, including e-cigarettes and hoverboards, have been in the news because of overheating-related incidences and injuries. These batteries are popular because they store a lot of energy in a small space, so they work well for powering many different products, but they are naturally vulnerable to short-circuiting and over-charging. They are also filled with a flammable substance that can explode when it gets too hot.
As technology continues to move forward at breakneck speeds, manufacturers must take steps to make sure their batteries are safe. Proper protection can reduce the risk of short-circuiting and overheating, while increasing resistance to physical abuse.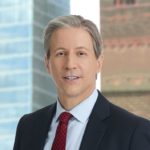 Exclusively focused on representing plaintiffs, especially in mass tort litigation, Eric Chaffin prides himself on providing unsurpassed professional legal services in pursuit of the specific goals of his clients and their families. Both his work and his cases have been featured in the national press, including on ABC's Good Morning America.