The U.S. Food and Drug Administration (FDA) recently announced the nationwide recall of Sagent Pharmaceuticals phenylephrine hydrochloride injections because they aren't guaranteed to be sterile. Administrating a non-sterile drug could result in a serious infection that could be life-threatening.
Sagent Pharmaceuticals Recalls Treatment Drug for Possible Contamination
Phenylephrine hydrochloride injections are used to treat hypotension (low blood pressure) that may occur during surgery. Each injection is supposed to be a sterile solution. It comes in a 3 mL glass tubular vial and must be diluted before intravenous administration. The product affected by this recall is manufactured by Indoco Remedies Ltd. and was distributed by Sagent Pharmaceuticals, Inc. between November 17, 2020, and March 8, 2021.
Sagent initiated the recall because of a customer complaint and stated the problem may be due to potentially loose crimped vial overseals, which may result in non-sterile products. Sagent has not received any reports of any adverse events such as injuries or deaths associated with this issue.
Sagent is notifying customers by fax, email, FedEx, and/or certified mail and including instructions for returning all recalled products. Customers have been told to examine their inventory and to quarantine, discontinue distribution, and return the recalled lots. Customers who have already distributed the product were told to identify their customers and notify them immediately of the recall.
Customers with questions can call Sagent's customer call center at 866-625-1618 Monday through Friday, from 8:00 a.m. to 7:00 p.m. CST. Healthcare workers who have questions can call medical affairs at 866-6250-1618, option 3, Monday through Friday from 8:00 a.m. to 5:00 p.m. CST.
Any adverse reactions or quality problems with the product should be reported to the FDA's MedWatch Adverse Event Reporting program.
Injectables May Also Be Contaminated with Particulate Matter
According to a 2014 report in the Journal of Pharmacovigilance, injectables are frequently recalled because of contamination issues. In this report, the authors focused on the presence of foreign visible or sub-visible particulate matter in injectables. Between 2008 and 2012, the FDA reported 22 percent recalls for sterile injectable drugs, like Sagent's phenylephrine hydrochloride injections, due to the presence of visible particles.
The presence of particulate matter in an injection can pose life-threatening hazards. They may come from environmental factors (fibers, dust, personnel), packaging components (rubber closures, glass vials, silica, plastic, polymers, silicone, latex), the formulation itself, or the manufacturing process (metal, filters). The authors suggested continued efforts to minimize and monitor the quality of these injections.
In 2019, Mylan recalled two lots of levoleucovorin injections after detecting the presence of particulate matter. Copper salts were found in the injections during 12-month stability testing.
Patients, healthcare providers, and regulators have an intrinsic expectation for effective and safe injectable drug products.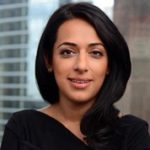 Exclusively focused on representing plaintiffs—especially in mass tort litigation—Roopal Luhana prides herself on providing unsurpassed professional legal services in pursuit of the specific goals of her clients and their families. While she handles complex cases nationwide on behalf of consumers, Ms. Luhana resides with her family in Brooklyn, New York.