Over a year ago, on June 22, 2011, the U.S. Consumer Product Safety Commission (CPSC), along with nine manufacturers, announced a national gel fuel recall. These fuels were used in popular firepots that provided warmth and flame on patios and outside barbeque areas, while many helped ward off mosquitoes and other insects. Reports of people getting seriously burned from firepot explosions, however, prompted the recall, which withdrew all these products from the market.
As recently as November 15, 2012, however, ABC News in San Francisco warned that dangerous fuel gel may still be in the homes of individuals and their neighbors around the country. The concern is that many people have still not heard about the recall, and may unwittingly use the fuel and suffer grave injuries. To date, 86 people have been seriously injured, and two have died. ABC News interviewed a fireman, for example, who still had the firepot at home and was using it, unaware that the products were recalled. Chaffin Luhana LLP client Antoinette Walker and Partner Eric Chaffin were also interviewed by ABC News for the segment.
Why Fuel Gels Were Recalled
The problem with the pourable fuel gel is that people sometimes pour it into a pot that is still burning. The flame burns virtually clear, so it is often nearly invisible to the human eye. Adding fuel gel to a burning flame can cause an explosion or a splattering of the gel as it ignites. Because the gel is sticky, it tends to adhere to human clothing and skin, making the fire more difficult to put out and resulting in second- and third-degree burns to the face, chest, hands, arms, and legs.
The recall involved an estimated two million units of pourable fuel gels made by manufacturers like BirdBrain, Sunjel, Napa Home & Garden, Lamplight Farms, Smart Solar, and Fuel Barons. The CPSC warned that consumers should not try to use or fix pourable gel fuel bottles with homemade remedies, or replace the fuel with other flammable materials. Instead, consumers were instructed in the recall to return the fuel to the company for a full refund.
Firefighters Warn of Potential for Injuries
Despite the recall, many people remain unaware that the fuel gel they have in their garages or in other areas near their homes could be dangerous. A firefighter from Palo Alto, CA told ABC News that he had been using the recalled product for over a year, unaware that it had been deemed dangerous. It wasn't until his firefighting chief told him about a demonstration video they were going to create for Channel 7 news that he became aware of the issue.
The Palo Alto Fire Department put together a video to demonstrate how quickly and easily these fire gels can cause injuries. In a controlled environment, they attempted to refill a pot that was still burning. Within seconds, flames shot out. Then there was an explosion that set a nearby mannequin on fire.
Fuel gel maker BirdBrain criticized the video because it did not show the use of a "snuffer" which the company provides to snuff out the flame before fueling the firepot.
Victims Send a Warning to Others
Some of those who were seriously injured by fuel gels filed lawsuits against the manufacturers, claiming the companies failed to adequately warn of the risks. Victims know firsthand about the dangers, but others may remain unaware.
Angie Smith, for example, was on a friend's deck in July when a four-foot fireball exploded form a firepot, knocking her to the ground. The firepot on the table was being used to ward off insects. One of Angie's friends decided to relight it. The pot had been extinguished earlier, so it seemed to be safe, but Smith suffered second-degree burns to ten percent of her body, and had to stay in intensive care for three days.
Smith worries that most people don't realize the danger. "I'm sure there are still people in our circle of friends who think, 'Oh, they weren't careful enough,' or 'it won't happen to me,'" she told LeGrange News. "We want people to consider the dangers first." The ABC News segment can be viewed online here.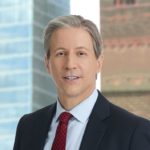 Exclusively focused on representing plaintiffs, especially in mass tort litigation, Eric Chaffin prides himself on providing unsurpassed professional legal services in pursuit of the specific goals of his clients and their families. Both his work and his cases have been featured in the national press, including on ABC's Good Morning America.