Thirteen plaintiffs collectively filed a new class-action Zantac lawsuit in the U.S. District Court for the District of Ohio.  The plaintiffs seek to represent all other U.S. Zantac users who may now be at risk for developing cancer, based on the FDA's warning that Zantac and generic ranitidine products were found to contain amounts of N-nitrosodimethylamine (NDMA), a probable human carcinogen.
The plaintiffs seek over $5 million for damages and equitable remedies such as medical monitoring to manage the consequences of exposure to NDMA.
Online Pharmacy Detects NDMA in Zantac
The plaintiffs come from several different states, including Maryland, Ohio, New Jersey, Arizona, Ohio, Indiana, West Virginia, Colorado, and Illinois.  They argue that anyone who has taken Zantac is a potential class participant, based on evidence showing that the medication can break down in the body during normal digestion, producing NDMA.
The U.S. Food and Drug Administration (FDA) has established a daily intake limit of 96 ng of NDMA, but tests on Zantac and generic ranitidine have shown levels above that.  Online pharmacy Valisure was the first to find NDMA in samples of Zantac tested.  It informed the FDA of the findings, and in September 2019, submitted a citizen's petition to the agency urging it to recall all forms of ranitidine to safeguard public health.
"The ranitidine molecule contains both a nitrite (N) and a dimethylamine (DMA) group which are well known to combine to form NDMA," wrote Valisure Chief Executive Officer David Light in the petition.  "Valisure's tests suggest ranitidine can react with itself in standard analysis conditions…to produce NDMA at levels well in excess of the permissible daily intake limit for this probable carcinogen."
The FDA conducted its own tests and found similar results—NDMA present at higher-than-acceptable levels.  The agency urged manufacturers to test their own products, and several recalls followed. Sanofi, the makers of Zantac, recalled the product in October 2019.
Defendants Knew but Failed to Warn About Potential Exposure to NDMA
The recommended dose of ranitidine for therapy of peptic ulcer disease in adults is 150 mg twice daily or 300 mg once nightly for 4-8 weeks, and maintenance doses of 150 mg once daily.  The drug is also a common therapy for heartburn and indigestion, with the typical consumer uses it regularly for long periods, increasing potential exposure to NDMA.
The plaintiffs also argue that during the time the defendants manufactured and sold over-the-counter Zantac in the U.S., "the weight of the scientific evidence showed that Zantac exposed users to unsafe levels of NDMA."  Yet the companies failed to warn consumers of the risk.
In its petition, Valisure pointed to a 2016 study at Stanford University that showed urinary excretion of NDMA increased 400-fold following ranitidine intake.
The plaintiffs seek classwide relief "to ensure all individuals who have taken Zantac have access to appropriate and necessary medical care."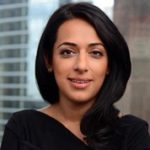 Exclusively focused on representing plaintiffs—especially in mass tort litigation—Roopal Luhana prides herself on providing unsurpassed professional legal services in pursuit of the specific goals of her clients and their families. While she handles complex cases nationwide on behalf of consumers, Ms. Luhana resides with her family in Brooklyn, New York.