In a new Zantac lawsuit filed in the U.S. District Court for the Middle District of Florida, a Tennessee man claims that after taking Zantac (ranitidine) for years, he was diagnosed with cancer.  He blames his diagnosis on his ingestion of the drug, which he believes contained the cancer-causing agent N-nitrosodimethylamine (NDMA).
On April 1, 2020, the U.S. Food and Drug Administration (FDA) requested the removal of all Zantac and generic ranitidine products from the market, after discovering that levels of NDMA in the drug could increase with time and exposure to high temperatures.
Plaintiff Takes Zantac for Nearly 20 Years, Then Develops Bladder Cancer
The plaintiff started using over-the-counter ranitidine in 1990 and continued to use it through 2019. He took 150 mg per day. On Aug. 24, 2019, he was diagnosed with bladder cancer. He argues that based on prevailing scientific evidence, his exposure to the drug and the attendant NDMA caused his cancer.
Had the manufacturers warned that taking the drug could result in cancer, the plaintiff states he wouldn't have used it.  Instead, he didn't learn of the link between his cancer and Zantac until September 2019.  That was the month the FDA first warned that NDMA had been discovered in Zantac and ranitidine products.
Manufacturers Knew Ranitidine Could Lead to NDMA
Though manufacturers have always maintained that their ranitidine products are safe, there was evidence connecting the drug to NDMA as far back as the 1980s. By 1987, numerous studies had raised concerns over ranitidine and cancerous nitrosamine compounds (like NDMA). Under pressure, the original manufacturer—GlaxoSmithKline (GSK)—published a clinical study specifically investigating how treatment with ranitidine affected the contents of the stomach.
Results allegedly showed that there were no elevated levels of N-nitroso compounds, but the plaintiff notes that the study was "rigged to fail." Scientists used an analytical system developed for analyzing food that was less accurate, plus "GSK removed all gastric samples that contained ranitidine out of concern that samples with ranitidine would contain 'high concentrations of N-nitroso compounds being recorded.'"
Without the drug being present in any sample, "any degradation into NDMA could not, by design, be observed," the plaintiff's complaint reads.
Online pharmacy Valisure was the first to detect NDMA in Zantac. In June 2019, the company informed the FDA of its findings, and then in September 2019, submitted a citizen's petition to the FDA.  In it, executives argued that NDMA was not an impurity in ranitidine, but rather, a natural outcome of the medication going through the digestive system.
"The ranitidine molecule contains both a nitrite and a dimethylamine ("DMA") group which are well known to combine to form NDMA," wrote the authors of the petition, Valisure Chief Executive Officer David Light and its chief scientific officer, Kaury Kucera, Ph.D.
Older Ranitidine Products Likely to Have More NDMA
Studies on ranitidine products conducted by an independent laboratory found that NDMA levels increase in ranitidine even under normal storage conditions, while it increases significantly in samples stored at higher temperatures—including those that may occur during shipping and handling.
The testing also showed that the older the ranitidine is, or the longer the length of time since it was manufactured, the greater the level of NDMA.  It was these findings that compelled the FDA to recall all forms of the product from the market.
Current Zantac brand manufacturer Sanofi recalled Zantac in October 2019.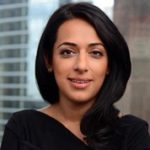 Exclusively focused on representing plaintiffs—especially in mass tort litigation—Roopal Luhana prides herself on providing unsurpassed professional legal services in pursuit of the specific goals of her clients and their families. While she handles complex cases nationwide on behalf of consumers, Ms. Luhana resides with her family in Brooklyn, New York.