If you have youth all-terrain vehicles (ATVs) in your home, check the brand and model numbers. Two recent recalls have affected over one thousand of them, with manufacturers recommending that owners get them repaired as soon as possible.
CRT Motor Recalls About 100 Youth ATVs
The first recall affects about 100 CRT Motor Youth ATVs. These do not meet the mandatory safety requirements. Children can operate them above the maximum allowed speed, increasing the risk of a crash that could cause serious injuries.
The handlebars, as well, could pose a laceration hazard should the child rider's body or head impact the handlebars at a high rate of speed, such as in a crash. The company reportedly is not aware of any injuries or incidents related to these issues at this time.
The recall affects models DF125AVA and DF125AVB. You can find the number on the VIN plate at the lower section of the front frame. The vehicles are black, blue, green, green camouflage, pink camouflage, red, and yellow, and were sold exclusively at Motorsports Planet stores nationwide from April 2021 through August 2021 for about $200 each.
They were manufactured in China and imported to the U.S. by CRT Motor Inc., of City of Industry, California.
CRT Motor advises consumers to stop using the recalled ATVs immediately and contact CRT Motor for instructions on how to receive a full refund. Call CRT Motor collect at 626-822-1129 from 4:00 a.m. to 8:00 a.m. and 5:00 p.m. to 10:00 p.m. PT Monday through Friday.
Polaris Recalls Over 1,000 Youth ATVs
The second recall affects about 1,100 Outlaw 110 EFI Youth ATVs. These were sold in gray/lime and gray/pink color combinations. "POLARIS" should be printed on both sides of the vehicle below the headlights and on both sides of the seat. "Outlaw 110" should be printed on both sides of the chassis. The VIN should be located on the left side wheel well.
The vehicles were sold at Polaris dealers nationwide from September 2021 through November 2021 for about $3,600. They were manufactured in Taiwan and imported by Polaris Industries, Inc., of Medina, Minnesota.
The problem is that the inner layer of the fuel line can leak, posing a fire hazard. At the time of the recall, the company was aware of two reports of fuel leaks. No injuries or fires have been reported.
Polaris recommends that consumers contact them at 800-765-2747 from 7:00 a.m. to 7:00 p.m. CT Monday through Friday or check the company's online recall site for more information, and to see if your VIN is included in the recall.
Polaris will repair the problem for free by installing a new fuel line. The company has sent notifications to affected consumers asking them to stop riding the vehicles until they are repaired.
Polaris Recalls Over 1,000 Youth ATVs
The American Academy of Pediatrics (AAP) recommends that children under the age of 16—who are too young to have a driver's license—should not be allowed to ride off-road vehicles. The organization adds that with technological advances, "ATVs are becoming bigger and faster. While this increases the vehicles' 'thrill factor,' it also creates the potential for more traumatic accidents."
In 2015, at least 73 children younger than 16 died and 26,700 were seriously injured by ATVs. If you do allow your children to ride them, the AAP suggests these safety rules:
Riders should always wear motorcycle-style helmets.
Don't ride double.
Take a hands-on safety training course.
Stay off public roads.
Don't allow children to drive adult-model ATVs.
Never allow nighttime riding.
Do not drive ATVs under the influence of drugs or alcohol.
If you are buying an ATV, choose one with a seat belt, roll-bar, engine covers, and a speed-limiting device.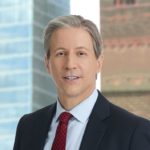 Exclusively focused on representing plaintiffs, especially in mass tort litigation, Eric Chaffin prides himself on providing unsurpassed professional legal services in pursuit of the specific goals of his clients and their families. Both his work and his cases have been featured in the national press, including on ABC's Good Morning America.