If you were a victim in an accident involving an air bag explosion, you'd probably want to have a look at that airbag—or one like it.
That's the logic behind the latest move by the National Highway Traffic Safety Administration (NHTSA). They recently demanded that air bag manufacturer Takata set aside 10 percent of the recalled air bags for plaintiffs involved in Takata air bag lawsuits. The administration has also begun an engineering analysis of the air bags, a step that indicates they believe the parts to be defective.
NHTSA Fed Up with Takata
So far, at least five deaths and over 100 injuries have been linked to potentially defective Takata air bags that explode instead of deploying correctly. The force of the explosion shoots metal and plastic into the interior of the vehicle. Victims suffer from knife-like wounds, vision and hearing damages, and cuts to the face and neck that can result in life-threatening bleeding.
Last October, the NHTSA issued a consumer advisory urging owners to replace Takata air bags, and to respond immediately to recall notices. Takata, for their part, implemented regional recalls about the same time, repairing vehicles in humid areas like Florida and Puerto Rico, after internal company tests indicated heat and humidity made the air bags more likely to malfunction.
In late November 2014, the NHTSA ordered Takata to issue a nationwide recall of all driver's-side air bags, stating that the current recalls were not enough to protect the public. Takata disagreed, stating that current evidence did not support the need for an expansion. Still, they couldn't explain air bag explosions that occurred outside areas of high humidity.
In February 2015, the NHTSA slapped Takata with a $14,000 a day fine for failing to cooperate on their investigation into the alleged air bag defect, stating the company had failed to submit guidelines or explanations to go along with nearly 2.4 million pages of documents. Takata again disagreed, stating it had done everything possible to cooperate.
NHTSA Takes Steps to Preserve Air Bag Evidence
For the longest time, the industry left it up to Takata to determine just what was causing the air bags to explode, but that has started to change. Honda undertook its own global investigative recall a few months ago, promising to test the air bag inflators themselves to determine what was going wrong.
In December 2014, ten automakers led by Toyota got together to conduct their own investigation into the issue, announcing they were going to work with an independent expert to test and evaluate the inflators in the hopes of discovering the root cause of the explosions.
Now, to ensure that any evidence is available to plaintiffs who have brought personal injury claims against Takata, the NHTSA has prohibited the company from destroying or damaging any recovered inflators. They have also announced an upgrade to their prior investigation to an engineering analysis, which indicates that they will also be conducting tests on the air bags. Part of the reason for that is to ensure that the replacement parts are, indeed, safer than the originals.
U.S. Transportation Secretary Anthony Foxx announced the NHTSA order on February 25, 2015. He noted that the department "is focused on protecting the American public from these defective air bags" and want to get to the bottom of how these safety hazards came to be included in so many millions of vehicles.
Takata is now prohibited from destroying or damaging any inflators except for those damaged in tests. They must also set aside 10 percent of the recalled inflators for private plaintiffs, and submit to the NHTSA plans for gathering, storing, and preserving inflators already removed and to be removed in the future.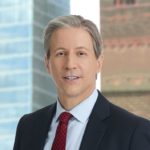 Exclusively focused on representing plaintiffs, especially in mass tort litigation, Eric Chaffin prides himself on providing unsurpassed professional legal services in pursuit of the specific goals of his clients and their families. Both his work and his cases have been featured in the national press, including on ABC's Good Morning America.