A New York man was recently awarded $2.3 million in his medical malpractice lawsuit. According to The Journal News, a Rockland County jury found the doctor in the case negligent for failing to properly treat a serious infection.
A 2011 study published in the Journal of the American Medical Association (JAMA) reported that about 34 percent of medical malpractice claims involve surgical errors, while about 46 percent involve diagnostic errors. Hospital infections, however, are also a prominent cause of medical malpractice lawsuits, as they can lead to significant organ damage and even death. A 2013 study reported the five most common infections contracted by patients in hospitals cost the U.S. healthcare system nearly $10 billion annually.
Injection Leads to Serious Infection
In this case, the plaintiff claimed he went to Hudson Valley Radiology Associations for an MRI in 2010. He was given a routine injection that he believes caused a later infection. Days later, he had a culture done at Nyack Hospital. He was later released.
The plaintiff's medical malpractice lawyer stated that the culture test showed a serious infection. Healthcare practitioners failed to react in a timely manner and sent the plaintiff home rather than treating the infection. Two days later, he was rushed back to the hospital. By that time, he claims the infection had caused significant damage to his hip. Three months later, he had to go through hip replacement surgery. As a construction worker, he now faces significant wage loss.
According to the complaint, the head of Nyack Hospital's orthopedic surgery unit was negligent in failing to treat the infection.
Hospital Acquired Infections Not Rare
The results of a Centers for Disease Control and Prevention (CDC) prevalence survey indicated that on any given day, about one in 25 hospital patients has at least one healthcare-associated infection (HAI). In 2011, an estimated 722,000 patients had an HAI, while about 75,000 died during hospitalization.
Examples of HAIs include pneumonia, gastrointestinal illnesses, urinary tract infections, bloodstream infections, surgical site infections, and others. The JAMA study noted above found that sinus infections contributed the most to overall healthcare costs, followed by ventilator-associated pneumonia, central line-associated bloodstream infections, infections caused by Clostridium difficile bacteria, and catheter-associated urinary tract infections.
Jury Sides with Plaintiff
After a three-week trial, the New York jury found the head of orthopedic surgery, Dr. Jason Fond, liable for failing to treat the plaintiff's infection. Though medical malpractice cases often involve mistakes made during surgery or during the delivery of a baby, the failure to properly interpret diagnostic tests and act accordingly is also a considerable error that may result in a medical malpractice lawsuit.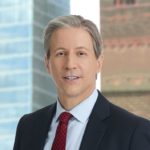 Exclusively focused on representing plaintiffs, especially in mass tort litigation, Eric Chaffin prides himself on providing unsurpassed professional legal services in pursuit of the specific goals of his clients and their families. Both his work and his cases have been featured in the national press, including on ABC's Good Morning America.