The New York Catholic Diocese of Rockville Centre on Long Island recently filed for Chapter 11 bankruptcy, citing the costs of lawsuits filed by child sexual abuse victims. The state's Child Victims Act, which took effect in August 2019, allows survivors a one-year "look back" period during which they can file civil claims, no matter how long ago the abuse took place. That window has resulted in nearly 4,000 lawsuits across the state so far. Rockville Centre alone is facing more than 200.
Meanwhile, a new analysis by Philadelphia-based Child USA suggests that the Roman Catholic Church is not doing enough to address child sexual abuse within the organization.
Long Island Diocese Declares Bankruptcy
The Rockville Centre diocese is the largest in the country so far to declare bankruptcy as a way to protect itself from child sexual abuse lawsuits. At least 19 other dioceses have done the same. "The financial burden of the litigation has been severe and only compounded by the COVID-19 pandemic," Bishop John Barres told CBS New York. "Our goal is to make sure that all clergy sexual abuse survivors and not just a few who were the first to file lawsuits are afforded just and equitable compensation."
In 2017, the diocese started an independent compensation program to provide settlements for victims of past abuse. They have paid out more than $62 million so far to about 350 victims. Barre also told Reuters that the diocese underwent extensive reforms in 2003, which included the creation of the Office for the protection of Children and Young People. According to the recent report by Child USA, however, these and other reforms are not enough to truly protect children from abuse.
Child USA Says Catholic Church Reforms Are Not Good Enough
After the increase in reporting of child sexual abuse within the Catholic Church that began in the 2000s, U.S. bishops across the country created the charter Barre mentioned, more commonly known as the Dallas charter. It serves as a baseline for reporting, training, and prevention policies on sexual abuse.
The program leaves the development and implementation of policies up to each individual diocese, however, which Child USA believes is a mistake and results in a "hodgepodge of relatively new child protection practices." These are inconsistent and often incomplete, the organization adds, and suggest a need for more detailed, nationwide mandatory standards.
The Church has countered that each local bishop is responsible for implementing the policies outlined in the Dallas Charter, and that different jurisdictions may have different population needs. Child USA disagreed, noting the process will remain flawed without more national oversight.
The organization's report, for instance, found that only five archdioceses have policies allowing for an independent investigator to take charge of a probe. In most cases, the lead investigator is someone high up in the church, such as the archbishop. This leads to a conflict of interest that can hurt victims and encourage the continuation of past cover-up tendencies.
Child USA also found that though the dioceses have policies for background screening of prospective employees, some don't require checking sex-offender registries. Most have no written policies for monitoring risky priests with questionable past behavior, and only five have policies in place to protect whistleblowers.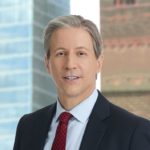 Exclusively focused on representing plaintiffs, especially in mass tort litigation, Eric Chaffin prides himself on providing unsurpassed professional legal services in pursuit of the specific goals of his clients and their families. Both his work and his cases have been featured in the national press, including on ABC's Good Morning America.